National strength. Local, personal service.
By working with local lender partners, FLCBank is able to work with clients outside of Florida, expanding the area where we can offer financial services. Plus, partnerships like this give smaller, regional lenders the financial strength and support that comes with working with a national lender.
Of course, you can be assured that we're extremely selective about who we partner with, selecting only partners whose corporate values and client commitment match ours at FLCBank.
You can be confident that your mortgage has the national strength of FLCBank… and you get the added comfort of working with a local Express Capital loan officers... giving you the best of both worlds.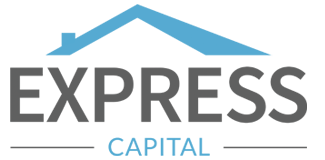 The Express Capital Lending is committed to…
• Getting every client the very best possible deal every single time
• Offering some of the most competitive rates in the Nation
• Closing loans quickly and efficient – most in 30 days or less
Lending since 2004, Express Capital offers some of the most competitive products on the market, working with some of the largest and most diverse group of investors. This allows Express Capital to custom tailor loans to suit each client's needs.
Express Capital prides itself on always going the extra mile. Working to educate clients, while taking them through the loan process with complete transparency every step of the way.