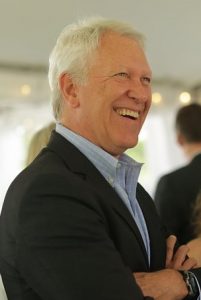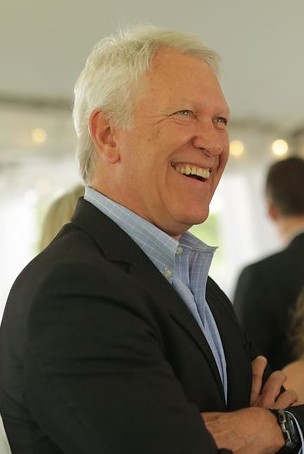 J. Malcolm Jones, Jr.
A Tribute to our Friend and Leader
Throughout more than 40 years in the banking and real estate industry, J. Malcolm Jones, Jr. built a successful career by embracing non-traditional strategies, long-lasting relationships and an ever-changing landscape.
But, he also built a family.
As one of the original founders of Florida Capital Bank in 2005, Malcolm served as Vice Chairman of the Board of Directors before being asked to step into the role of CEO in 2010. In this leadership position, Malcolm encouraged a friendly, fun, and respectful culture that we saw reflected daily in our company's continued commitment to customer service.
A venerable leader, an involved community member and – most importantly – a caring friend and colleague, Malcolm passed away on October 28, 2020.
Malcolm's family lost a dedicated husband, father and grandfather, and Jacksonville lost a passionate philanthropist. Those of us who worked with Malcolm throughout his influential career lost a generous mentor and a business-minded leader who made every person, from the newest hire to the most tenured employee, feel like a valued member of our team.
In addition to his family and friends, Malcolm leaves behind all of us here at FLCBank, where his memory will live on in our culture and entrepreneurial spirit.
A 4th-generation native of Jacksonville, Malcolm attended San Jose Elementary School and the Bolles School, where he met Leslie, his loving wife of 45 years, and excelled as a running back on the football team. A sports scholarship carried him to East Carolina University before he transferred to Wofford College. Malcolm graduated in 1975 with a degree in economics, which sparked a lifelong career in banking and real estate development.
Many of our employees have worked together for decades. In fact, Malcolm and our President, Mark Johnson, began their 40-year friendship a few years after graduating from college while working together at the same company.
Malcolm firmly believed in giving back to the community – and his generosity of time, talent and treasures set the tone for FLCBank's dedication to community service initiatives.
A long-time board member and supporter of Nemours Children's Health System and the Bolles School, he also supported Seamark Ranch Children's Home, Christian Family Chapel, City Rescue Mission and North Florida School of Special Education, among many others.
In both his career and his personal life, Malcolm created a legacy of family, faith and abiding friendships. He will be sorely missed by all who knew him.