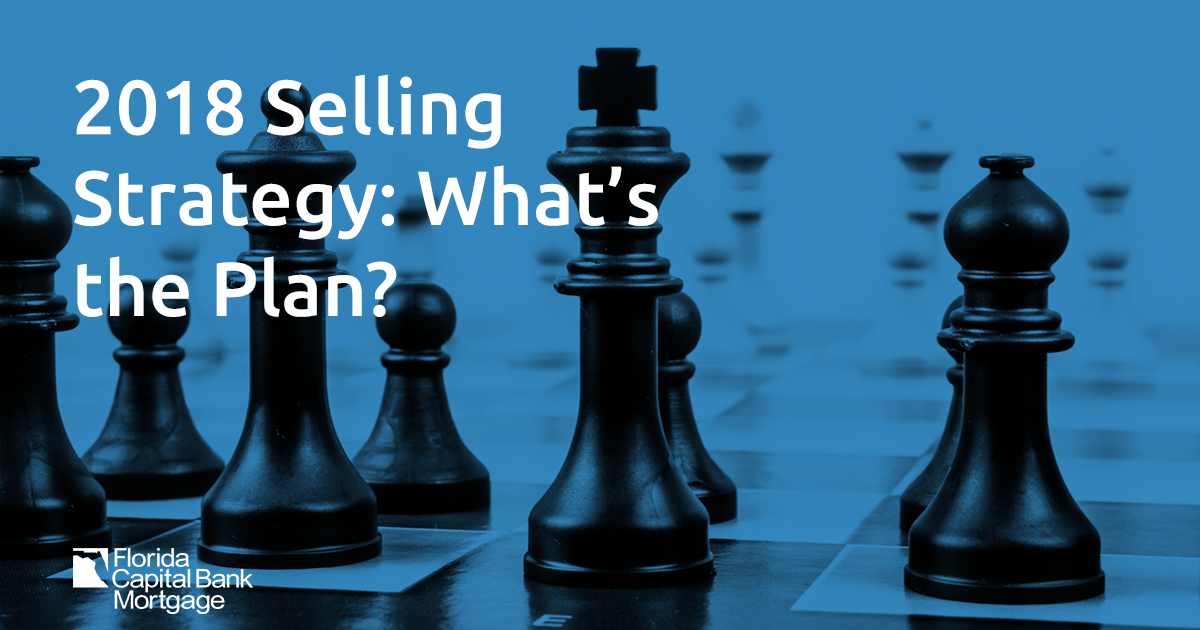 The new year has come, giving you a traditionally opportune time to adopt new business practices. If you haven't done so before, this year should be the year for you to approach your lending business with more of a thought-out and planned strategy. When building your strategy, here are five things to keep in mind.
Evaluate 201X
The first thing to do when adopting a new lending strategy is to evaluate how you've done business in the previous years. This evaluation can (and should!) be of 2017, but also 2016, 2015, 2014, and on and on and on. How have you come to build your lending habits? What are the traditional methods that you utilize year over year? What never worked as well as you've wanted it to? Don't simply sit and think through your successful years, your "big wins," or your high points. Go through your tough times, your ruts, and your slowdowns. Take this time to truly find and pinpoint your personal lending style.
Set actual goals
"Sell more loans" does not count as a goal for 2018. Be SMART about your goals, and commit to accomplishing them by the date you set out. Why aim to "meet more referral sources" when you can "acquire two reliable referral sources per month?" Change "conduct more refinances" to "close 10% more refinance loans quarter over quarter." You'll see that when you have laid out goals that are SMART, you'll work more strategically to meet them.
Revisit past transactions
Revisiting closed loans is beneficial for your business for more than hopes of the borrower becoming a referral source.  Borrowers from previous loans can also provide you with a lot of information on their experience with the mortgage process that can help you in the future; they can be in the market to refinance their home, or buy a second home and be happy that you've kept their well-being in mind; or, they may just be going through life in their new home, but feel reaffirmed in their decision in choosing you as their mortgage agent because you didn't disappear once the transaction was complete. Keeping and maintaining relationships with past borrowers can be more than them referring a friend to you—their personal insight and confidence in your business can also help propel you forward.
Find new buyers
You may decide to center your career on refinances and referrals—but why sell yourself short? There are thousands of home buyers in the country looking for help with the mortgage process, but not all of them will be able to find you. So, you'll have to go find them. Going digital is one of the key ways of being at the forefront of a home buyer's search, and your digital presence should be treated as an asset, not an afterthought.
Check back
Once you've created a written and constructive strategy, it's important to check back periodically to both make sure you're on track but to also make tweaks and changes based on your performance over time. Your strategy won't be perfect the first time around—it never is—which makes checking back on your work so vital.
Facets of the mortgage industry change day-to-day, and if you've made your career here, this isn't new information. In order to keep up with the changes, the evolution, and the ebb and flow of trends, you'll need to ditch some of the old ways of doing things and approach your selling methods with an actual strategy. Take the time early in the year to map out the rest of 2018, stick to your goals, and see how the way you do business keeps you competitive.