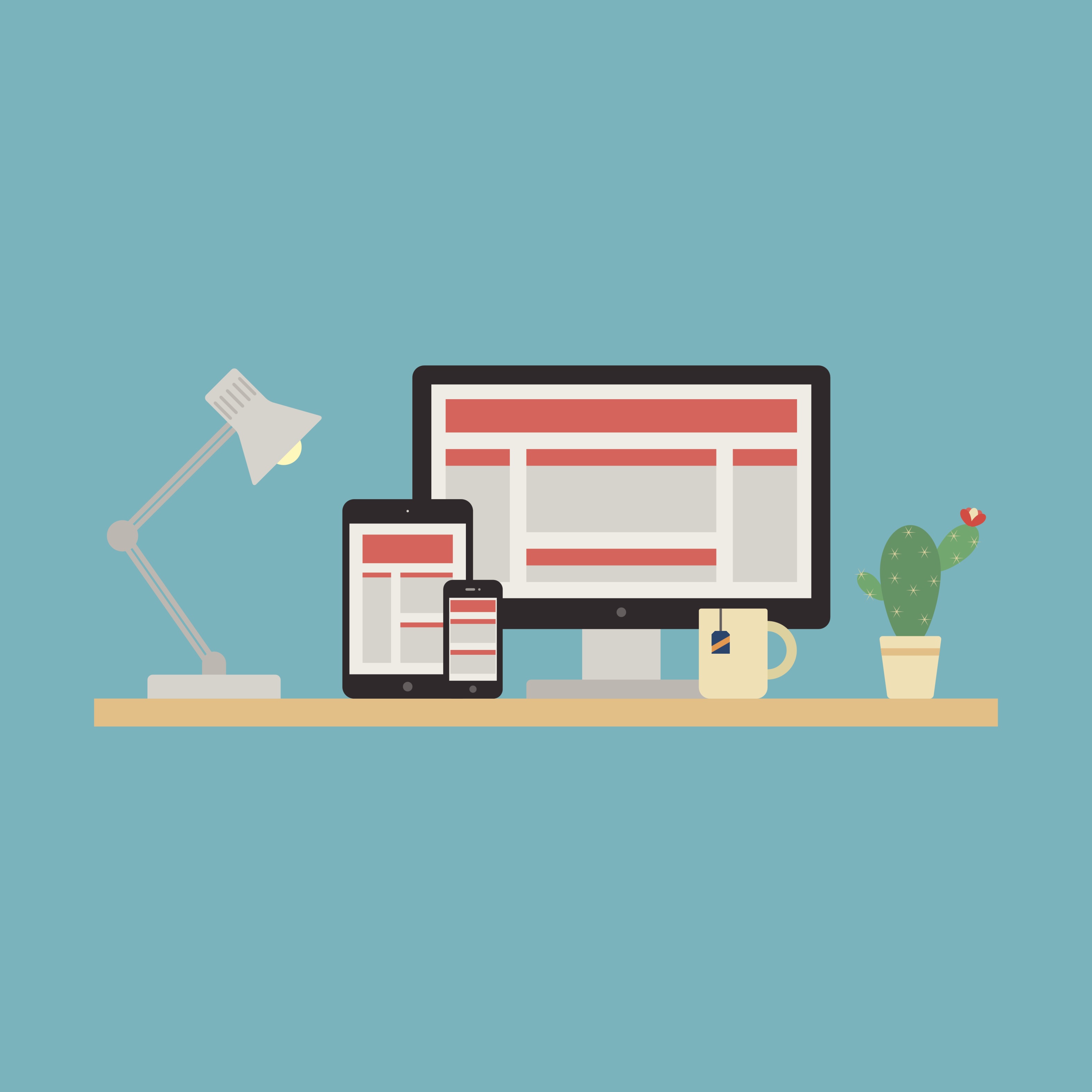 Whether your business is just starting out, or if you've been up and running for years, your business should have accurate online representation. Creating and maintaining a website for your business gives you control over its online image. All businesses, no matter the size, benefit from having space online, if for nothing more than these three reasons:
1. Being online makes you visible.
More often than not in this age of technology when people search for a service they turn to the internet. They search keywords (like "science tutor" if they need extra help in biology), along with a geographic area ("science tutor in Palm Beach"). Results for science tutors in Palm Beach will come up, and the person will sift through these new options, finding what is right for them. If you are not online, you are automatically taken out of the running. Maintaining an existence on the internet and strategically placing key words that define your company in your website allows you to be visible to potential customers.
2. You're able to create the right first impression.
Before venturing out to shop for clothes, coffee or carpet cleaners, your potential customer will first want to check out what your company is all about. They will make decisions based on the content from your website which can influence their decision to use your services. The more professional and visually appealing a site is, the more likely the customer will think that this is a credible company. If you just have a landing page, a single picture and an "About John Doe's Organic Teas" paragraph, you may not grab the attention of the customer, and they may go somewhere else.
3. You're a better competitor.
Your competitors have a site. And, if they don't, they should. If your small business goes without its own website, you could lose potential customers simply because they could not find you first online. At the same time, having a website lets you recognize what your competitors do have may draw your potential customers away from you and towards them.
---
Maintaining an online presence can be tricky, especially if there is no set department in your business to run it. Still, the effort must be put forth to have a full-functioning and visually appealing website in order to capture and keep the attention of potential customers, and have them invest in you.
If you truly feel, however, that you neither have the time nor man power to produce a quality* website to represent your business, you are always able to hire web designers to craft one for you. Not only will you walk away with a website that you are proud of (and that does your business justice), but you can also support another small web business or a freelance designer along the way.
---
*The quality of your website is important. Having an unappealing site as the representation for your business could be worse than not having a site at all.