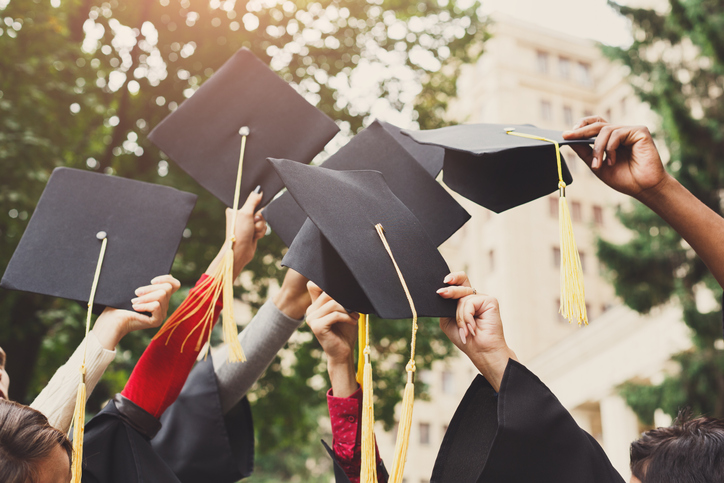 Whether you just graduated college or you're just trying to become a financially responsible young adult, adjusting to incoming financial responsibilities can be overwhelming. As you continue on to the next phase of life, you'll notice being an adult is expensive. Between car payments, student loans, and the overall cost of living, how does one begin to tackle these expenses? Start off with these three common money practices: figure out your budget, make sure you save part of your paycheck and track your finances in one place.
Figure Out Your Budget
A great place to start is to budget your expenses and figure out where you need to allocate your funds. Start by looking at your monthly income and breaking down your monthly expenses (i.e. rent, car insurance, student loan debt, etc.) Identifying your reoccurring expenses is crucial to effectively manage your finances. This can also help you identify your spending habits and where you may need to cut back. Figuring out your budget early on will lay a good foundation as you prepare for the future.
Put Part of Your Paycheck into Savings
Once you've figured out your budget, you can now figure out how much of your income you can put into savings. Your savings account will end up being your best friend when unexpected expenses occur. You may also want to look into putting your paycheck into an IRA or Roth IRA(LINK). While you may not have passed some common life milestones like starting a family or considering retirement, it's never too early to start saving for the upcoming life changes. Now is the time to practice good financial habits and treat putting money into your savings account as a reoccurring expense.
Keep Track of Your Finances in One Place
As your reoccurring expenses roll in, make sure you track them in one place. There are apps and online banking features to help keep you on top of your finances. Keeping account of your finances in one place allows you to track your spending with ease and make sure you're on track with your financial goals. Regardless of what platform you decide to use, avoid using multiple resources in order to better see where you are financially.
A good foundation in these financial basics will help you graduate from childlike spending habits to help you tackle the world of adulting.
Welcome to the club!