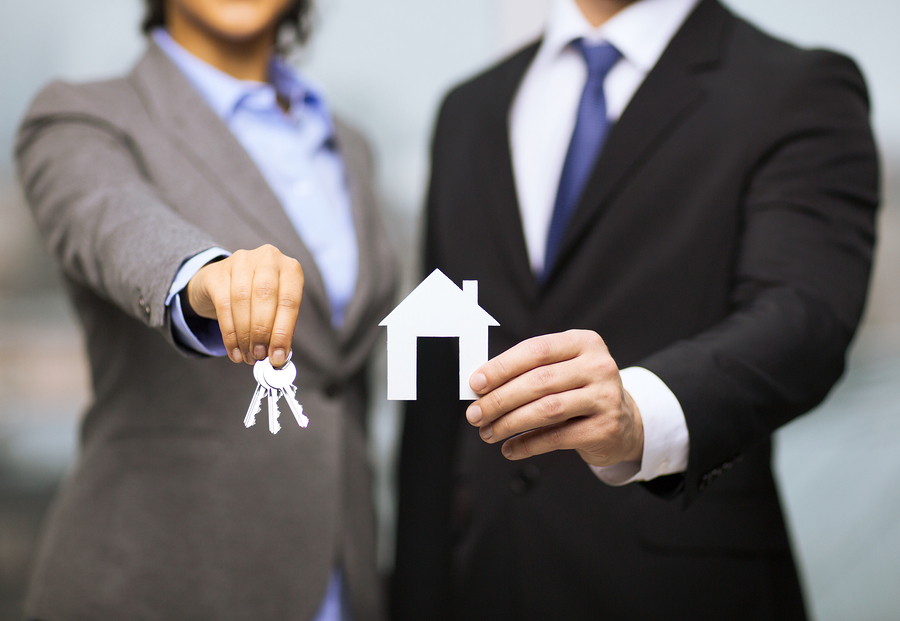 Shopping for a mortgage can be intimidating. You're about to make one of the biggest purchases of your life, and the debt you incur will affect your monthly budget, your financial planning, and your credit. If you're looking for advice about how to shop for a mortgage, you've come to the right place. With the following six tips, you'll find the mortgage you're looking for without running into any major hassles.
1. Pay Attention to Rates
Even a small difference in your mortgage interest rate can save you a significant amount of money per month and thousands of dollars in the long run. Before you start shopping around for your mortgage, familiarize yourself with local and national interest rate trends. Interest rates change daily so there will be some volatility during the weeks and maybe even months when you're shopping for a mortgage. But if you have a general idea of what the going interest rates are, you'll be in a better position as you shop around.
2. Understand Points
One of the biggest questions people have when they're wondering how to shop for a mortgage is, "What are points?" Mortgage lenders talk about points so it's important to know what they're talking about. Borrowers sometimes pay "discount points" in order to lower their loan's interest rate. In other words, they pay a little more up front in fees but less over the life of the loan.
It makes sense to pay points if you plan on staying in your home for a long time without refinancing. It doesn't make sense to pay points if you think you'll be selling the home in just a few years. "Running the numbers" can help you to decide whether or not it's wise for you to pay points. You can use online calculators to figure out whether or not you should pay points for a lower interest rate on your mortgage loan.
3. Ask About Fees
As you call around to different lenders, be sure to ask about fees. If two lenders offer the same interest rate and the same quality of customer service, their fees can be the deciding factor on which lender to go with.
There are several fees lenders can charge borrowers: origination fee, appraisal fee, underwriting fee, FHA upfront premiums, tax-related service fee, credit reporting fee, among others. Ask for detailed information about these fees – you don't want to be surprised by unexpected expenses on the day of closing.
4. Read Reviews
In this day and age, you can learn all about products and services from online reviews. Just as you can learn about a product on Amazon from the product's reviews, you can learn about lenders as well and this kind of information is very helpful.
When you read online reviews of mortgage lenders, pay close attention to the following items: responsiveness, knowledge, helpfulness and follow-through. Especially while you're going through the original loan process, it's imperative that your lender is responsive. You'll be going back and forth between the lender, the appraiser, the title company, the housing inspector, and more. If your lender fails to return phone calls or give you accurate information when you need it, your closing date could be delayed. You also need a lender who is knowledgeable about your local market and any special considerations like title issues or special homeowner's insurance. Finally, you need a lender who will follow through. Mortgages are very detail-oriented, and the slightest exclusions could delay the funding of your loan.
5. Compare and Negotiate
If you want to know how to shop for a mortgage, gather information from several different lenders, then compare and negotiate. It can be difficult to keep track of all this information; some people use spreadsheets to keep track of the different fees, rates and points offered by different lenders.
If you find a lender that you like, but their rates are higher than one of their competitor's, try negotiating. You can always tell a lender that you were offered a certain rate somewhere else and send them the documents you received to see if they can meet or beat that offer. This can help you to get the best deal possible from the lender you prefer.
6. Get Numbers in Writing
It's one thing to be quoted an interest rate over the phone and it's something else to get it in writing. It's very difficult to negotiate or talk through loan terms if you're just trying to remember what a lender told you verbally. Sometimes you'll find that what a lender tells you over the phone is a little different once they send you a written statement. Always refer to the written statement over something you're told verbally.
If you're wondering how to shop for a mortgage, begin with these six tips. Pay attention to rates, understand points, ask about fees, read reviews, compare, negotiate and always get your numbers in writing. When you know how to shop for a mortgage, you'll be in a great position when you actually start shopping for your new home.