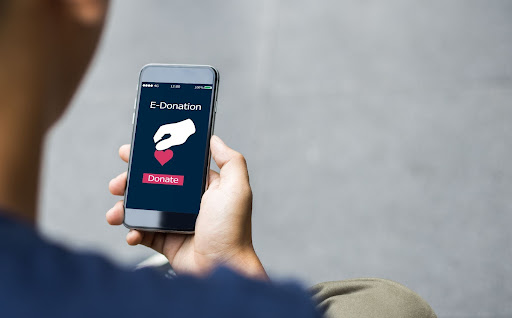 As a nonprofit leader, your daily tasks and fundraising events can be daunting enough without worrying about accepting payments from your donors. And, when those end-of-year donations funnel in, you want to be sure the funds are handled with utmost care.
This is where an ACH for nonprofit organizations can be a huge benefit. Often underutilized, these automated clearing house networks streamline your electronic payments and offer multiple ways for your supporters to support you — all while saving your organization money. Also known as e-checks or electronic funds transfers (EFTs), an ACH allows for secure electronic money transfers.
Additionally, using an ACH for charitable giving can increase donors' confidence in your organization and bring in new donors looking for an end-of-year tax write-off. Let them know you've partnered with an ACH through FLCBank, and give them peace of mind knowing their donations will reach their intended goals.
Benefits of an ACH for Your Charitable Organization
Managing donations can become quite the challenge, from recurring memberships, merchandise sales, fundraising events, or those end-of-year, one-off financial gifts. An ACH can help you streamline transactions and reduce the number of administrative hours spent on bookkeeping tasks. An ACH for nonprofit organizations can be completely automated, boosting much-needed revenue from dues and monthly supporters.
In addition, an ACH for charitable organizations can:
Keep Costs Down: Paper checks and credit card transaction fees can eat away at your bottom line. ACH fees are much lower per transaction, so your nonprofit can use donated dollars to impact lives, not a processor's wallet.
Simplify Tasks: Offering donors a way to pay directly from their bank accounts is simple with an ACH system. Your sponsors don't have to write checks out, and they can also skip the stamp and envelope, and you can skip a trip to the bank's dropbox. Your funds also clear faster, providing more accurate, up-to-the-minute ledgers.
Bring peace of Mind: In this digital age, protecting your donors' and your nonprofit's financial data is vital. You and your backers can rest assured knowing that all ACH transactions are secured with the highest level of encryption, keeping everyone's credentials safe.
Donations are the lifeblood of charitable organizations, and FLCBank wants to see you make the most of each dollar. Let FLCBank handle your nonprofit financial solutions, so you can keep your focus where it should be — on the communities you serve. You can learn more about FLCBank's specialty nonprofit solutions and ACH for nonprofit charitable organizations by checking out our website or visiting one of our many Florida branches, including Jacksonville, Gainesville, Orlando, or Tampa Bay.