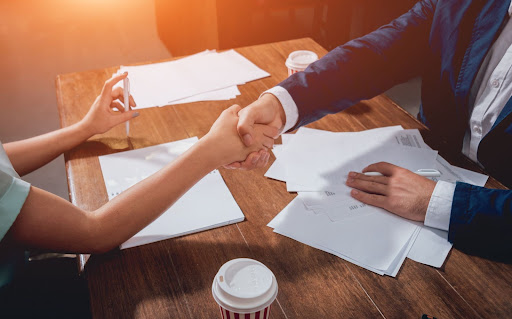 Commercial lending can pave the way for business owners to reach their financial goals and provide impeccable service to their customers. A common concern of business owners seeking financing involves collateral: what is it, and does the business have enough collateral to secure a loan? FLCBank offers a variety of commercial real estate and commercial financing options to our neighbors in the region and beyond, and we're here to address these concerns.
What Is Collateral?
Personal loan banks and seasoned commercial lenders want individuals and businesses to have the finances to meet their goals — whether that's home ownership, vehicle needs, or business start-up or expansion. But lending money comes with a risk. Will the loan be repaid? And if not, how can the lender recoup some or all of the loss?
This is where collateral comes in. Collateral is an asset put up for the loan to reduce the lender's risk. In the event the loan is not paid, the lender can sell the collateral and pay the debt.
Different Types of Collateral
Many of us are familiar with auto loans or personal home loans. The collateral in those instances is the vehicle or the house/property itself. The loan is based solely on the value of that asset.
For businesses, collateral could include vehicles, commercial real estate property, equipment, fixtures, etc. These are examples of hard collateral — tangible assets the business owns that can be liquidated to pay loan debt.
Other forms of collateral could include inventory or unpaid invoices. These are harder for a lender to liquidate or value, and other forms of collateral may be required in addition. Stocks, bonds and other types of investments could also be used. 
If your business is just starting out, some lenders may accept the business owner's personal property as collateral.
A reputable lender will always help its customers understand the value of their collateral and what may happen to the business's bottom line should that business not be able to meet its loan obligations. Speaking with a financial expert is wise to understand the risks and benefits associated with commercial lending options.
Get Started With FLCBank Today
Headquartered in Jacksonville with full-service branches in Gainesville, Orlando, and Tampa Bay, FLCBank leads our region with commercial lending options. To discover how we can partner with your business to secure the real estate or equipment you need to move forward, contact one of our lending experts today. We can discuss collateral needs, credit scores, and loan types that will fit your unique situation.