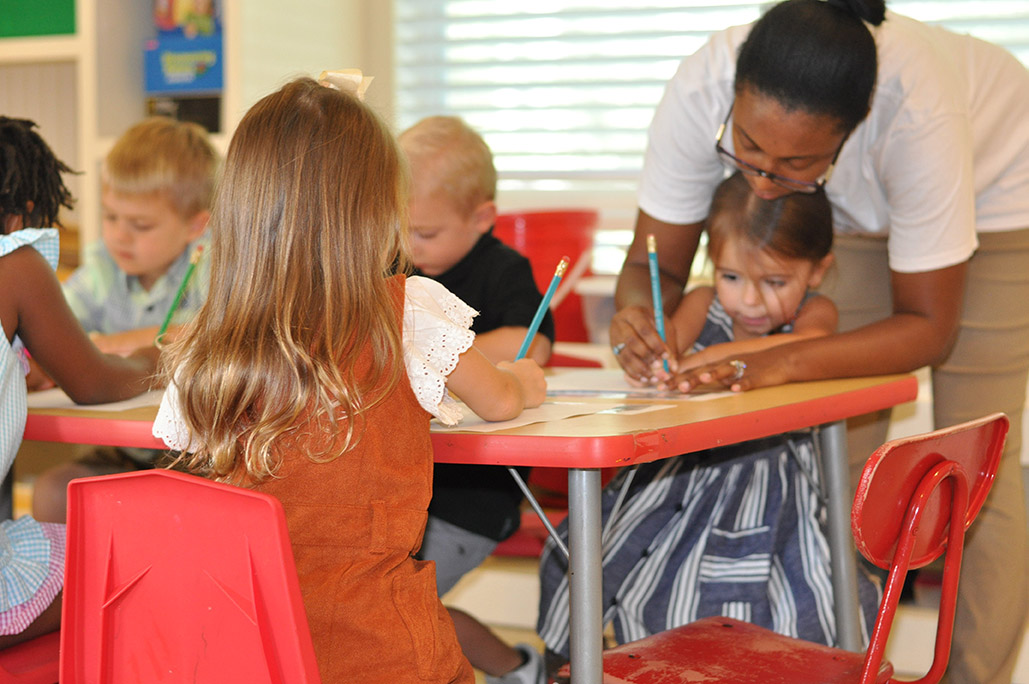 Trisha Cornelius has always been passionate about childcare. When she was a young girl, she looked after her nieces and nephews. It wasn't until having her second child in 2004, though, that she realized finding the quality care she wanted for her own daughter was a tedious task. That's when Trisha realized that she wanted to start her own child day care business — Lil' Voyagers Academy.
"I remember preparing my home for the start of Lil' Voyagers," said Trisha. "I had taken classes, sought out proper licensing, and made sure that I had the adequate space in my home that I could dedicate solely to my business."
Since 2004, Lil' Voyagers Academy has operated out of Trisha's home with a capacity to care for 12 students, ages six weeks to five years old.
Trisha's dream to expand into a full-service facility became a reality when she found Florida Capital Bank. After seeking out various lending options, she knew that Florida Capital Bank was the right choice for her because of her connection with her lending officer. Her Business Development Specialist, saw the passion in her goals. He visited Lil' Voyagers to meet some of the children Trisha cares for and read over her business plan.
She said, "FLCBank saw my passion. They were more than fair, honest, professional and made the process so easy." With over a decade of business experience, Trisha felt more confident than ever in her plans to expand with the trusted expertise of her lending team.
"From the start, Florida Capital Bank made it obvious to me that they believed in what I was doing and they understood it. They saw my vision," she said. "It wasn't about pressuring me into getting a loan; they wanted to help me succeed."
Florida Capital Bank helped Trisha secure a loan for $305,000, which allowed her to find the perfect location for her expansion, finalize the lease, and do the necessary construction buildout that she needed. Trisha has already started looking for furniture to fill her classrooms, which was one of the many details Florida Capital Bank helped Trisha consider as she determined her funding needs.
The expansion to Lil' Voyagers Academy is set to be completed in December 2018.
Trisha looks forward to hiring seven employees, incorporating more programs and activities for her children, and introducing an intensive STEM program, playground, and other elements. Trisha's organic, technology-free approach to childcare has earned the trust of many families in Jacksonville's Bartram Springs area; in fact, the majority of the children she cares for are children of Bartram Springs Elementary School employees.
Trisha has big dreams for Lil' Voyagers Academy, including hopes to one day open a second facility. When that time comes, she'll definitely seek out Florida Capital Bank for her lending needs.
"Florida Capital Bank understands the community, and I know they'll go the extra mile for me," she said. "They weren't only patient throughout the entire process, but they were respectful of me and my goals."