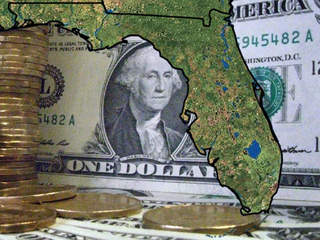 It's no secret that for the past few years many consumers like yourself have been wary of what has been going on with the economy. Consumer confidence has suffered along with rising concerns as many worried about the future of their personal finances. However, it appears the tide is beginning to turn, as evidenced in the results of a recent survey conducted by the University of Florida. Coming off two months of declining numbers, consumer confidence has jumped more than two points, settling in at 91.5 for the month of November. This shows an improvement of five points over last year's numbers and there is reason to believe that this is only the beginning of what is ahead for the next five years.
Good News for All
This increase in consumer sentiment mirrors the prediction made by the Florida Retail Federation that the holiday season will be brighter this season for retailers. They predicted that sales for holiday shopping could be expected to increase by 4.5 percent. What is especially significant about this prediction is that this number is higher than the expected national average of only a 3.7 percent increase.
With this good news, optimism is running high among Floridians, especially those who earn less than $50,000 a year as the state's economy seems to be going through a rebound. The employment outlook for the state continues to improve while the unemployment rate falls to a low of 5.1 percent. Part-time workers are benefitting from the availability of more full-time positions that need to be filled.
Good Time to Purchase Big-Ticket Items
With optimism high among Floridians as well as a stable economy and employment market, now may be a good time to consider buying big-ticket items that you may have been putting off. This could be a new car, boat, remodeling or even a new home. Smart shoppers know that some of the best prices of the year happen after the holiday season as dealers and retailers want to move out last year's inventory to make way for new models.
At Florida Capital Bank, we offer banking products that can help Floridians, like yourself, achieve your financial goals. Whether it is saving for your children's future , a big-ticket purchase like buying your first home or refinancing your existing home mortgage we can offer you expert advice for all your financial needs now and looking toward your future financial goals.