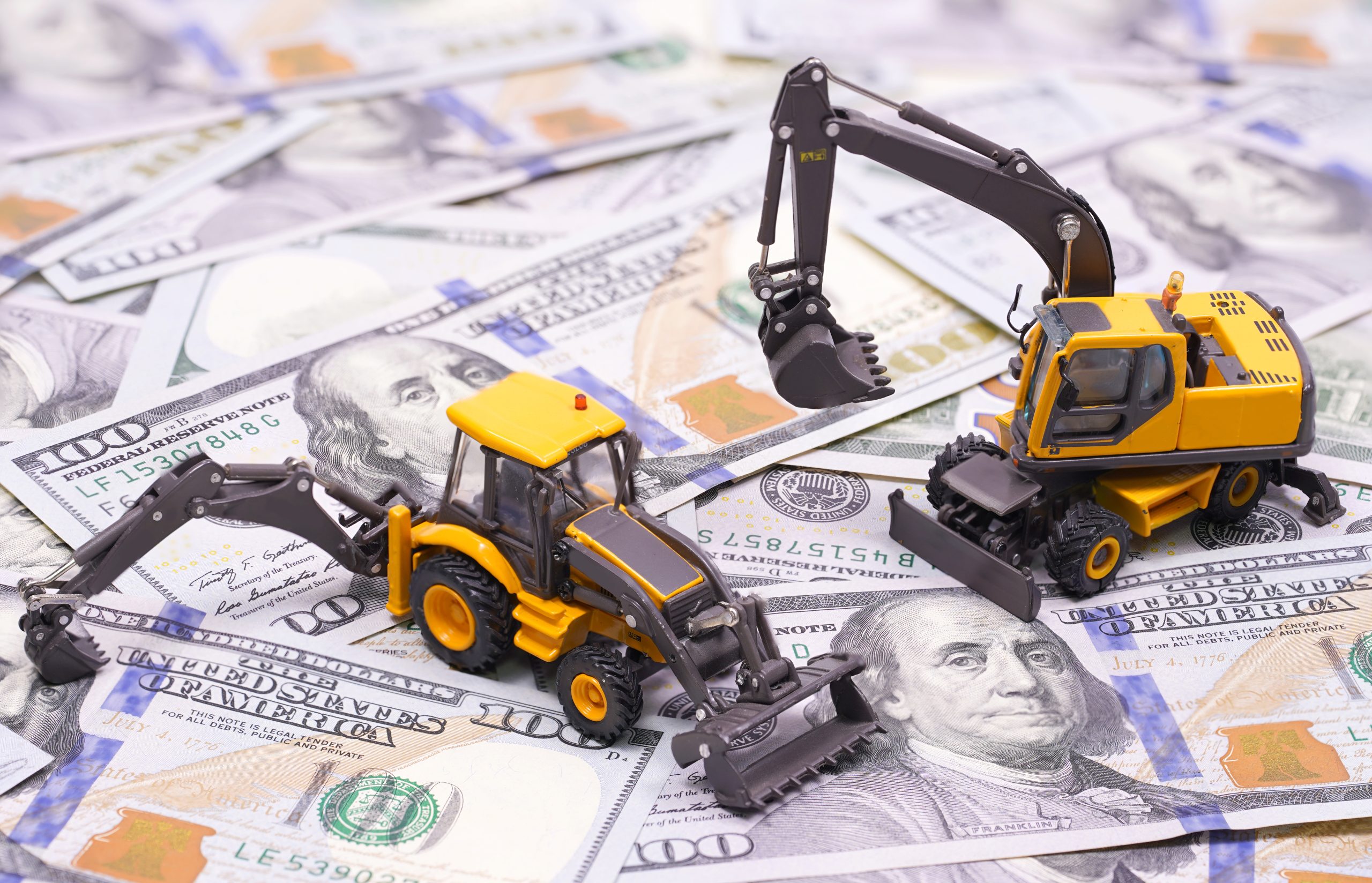 When companies can't afford new equipment outright, they turn to construction equipment financing. FLCBank offers several financing options for large and small businesses. As the borrowers pay off their loans, their equipment may generate profit that provides an impressive return on their investment.

What is Construction Equipment Financing?
Periodically, existing companies want to replace their old equipment or invest in different types of equipment. Start-ups need to buy new equipment before they can launch their construction company. Since equipment often costs hundreds of thousands of dollars, they turn to leasing or financing and pay their lender as their company earns income.

Many companies prefer leasing because they perform less maintenance and don't have to stick with equipment that may become obsolete. Additionally, leasing may not require a down payment.

Conversely, financing allows businesses to own their assets. Once they pay off their loans, they own the equipment permanently, saving them time and paperwork. Companies often use commercial lending to purchase medical, industrial, construction, factory and manufacturing equipment.

Financing is ideal for businesses willing to perform maintenance and don't expect their equipment to become obsolete. Since the equipment is secure collateral, construction financing can be easier to obtain than other types of loans. Financing can also have lower interest rates than leasing.

Benefits of Commercial Lending in FL
Commercial lending helps construction companies do the following:
Start offering new services, such as building commercial properties

Invest in a different brand that better suits their needs

Replace old equipment to maintain their high quality of work and comply with the latest safety regulations

Save money by purchasing energy-efficient tools

Maintain their budget

Build relationships with local financial institutions
Once they own the assets, they could sell them later and put the money toward a down payment for newer equipment.

How to Apply for Construction Equipment Financing in FL
Applying for financing is quick and easy. Borrowers fill out FLCBank's online form with their contact information, chosen financing option and the type of equipment that they need. Afterward, a representative gets back to them to discuss their options.
Companies undergo a fast approval process with flexible repayment options. FLCBank loans generally range from $250,000 to $1 million, but the bank can adjust amounts to meet the borrower's needs. For more information, contact FLCBank to discuss construction equipment financing in FL.