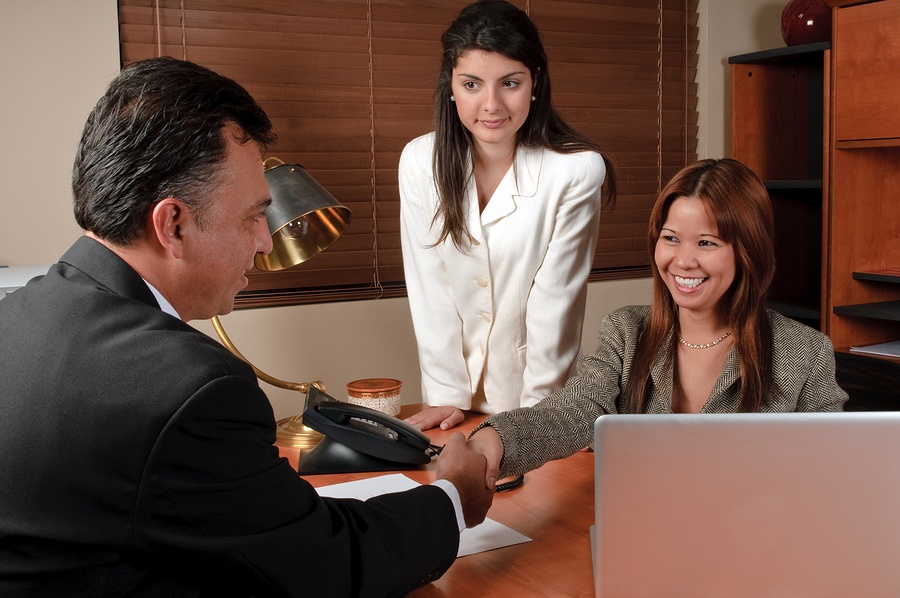 The U.S. Small Business Administration's loan programs help small businesses across all industries to reach their goals. Although the SBA does not make the loans itself, it works with local and national banks and credit unions to supply SBA loans to small businesses, which it loosely defines as "independently owned and operated for-profit businesses". If your business fits the SBA definition, check out the loans they offer and see if any of them are right for you.
The Popular 7(a) Loan Program
By far, the most popular SBA loan is the 7(a). These loans can be as large as $5 million, though there are no set minimums. Also, interest rates for 7(a) loans are negotiated between the borrower and the lender, but rates cannot exceed SBA maximums. Like a traditional commercial loan, payments for 7(a) loans are made monthly and include a combination of both principal and interest. Instead of working directly with the SBA, you work with your local lender on the application process. This allows you to ask as many questions as you want and to have the expertise of a local lender to guide you through the loan origination and closing process.
Real Estate and Equipment Loans
Some businesses require the purchase of long-term equipment, land, and real estate, and if your business is in need of these items, you may want to consider an SBA loan for real estate and equipment. Called a CDC/504 loan, this loan is for businesses with a tangible net worth less than $15 million. It is available to businesses that don't have funds available from other sources. If you meet these criteria, you will likely find that CDC/504 SBA loans can be very helpful to your business.
The Local Bank Advantage
Here at Florida Capital Bank we specialize in working with local businesses and provide strategic, expert business advice. Not only do we enjoy the relationships with local business owners, but we love watching our community grow and thrive through the innovation and service of local businesses as they reach their goals. Helping business grow with SBA funding is just a portion of what we do. We are a full service, award-winning financial lender also specializing in business deposit accounts and cash management solutions. Our SBA specialists are ready to make a difference for you and your business today!
---
Looking for a financial partner to help determine the best loan option for your business?