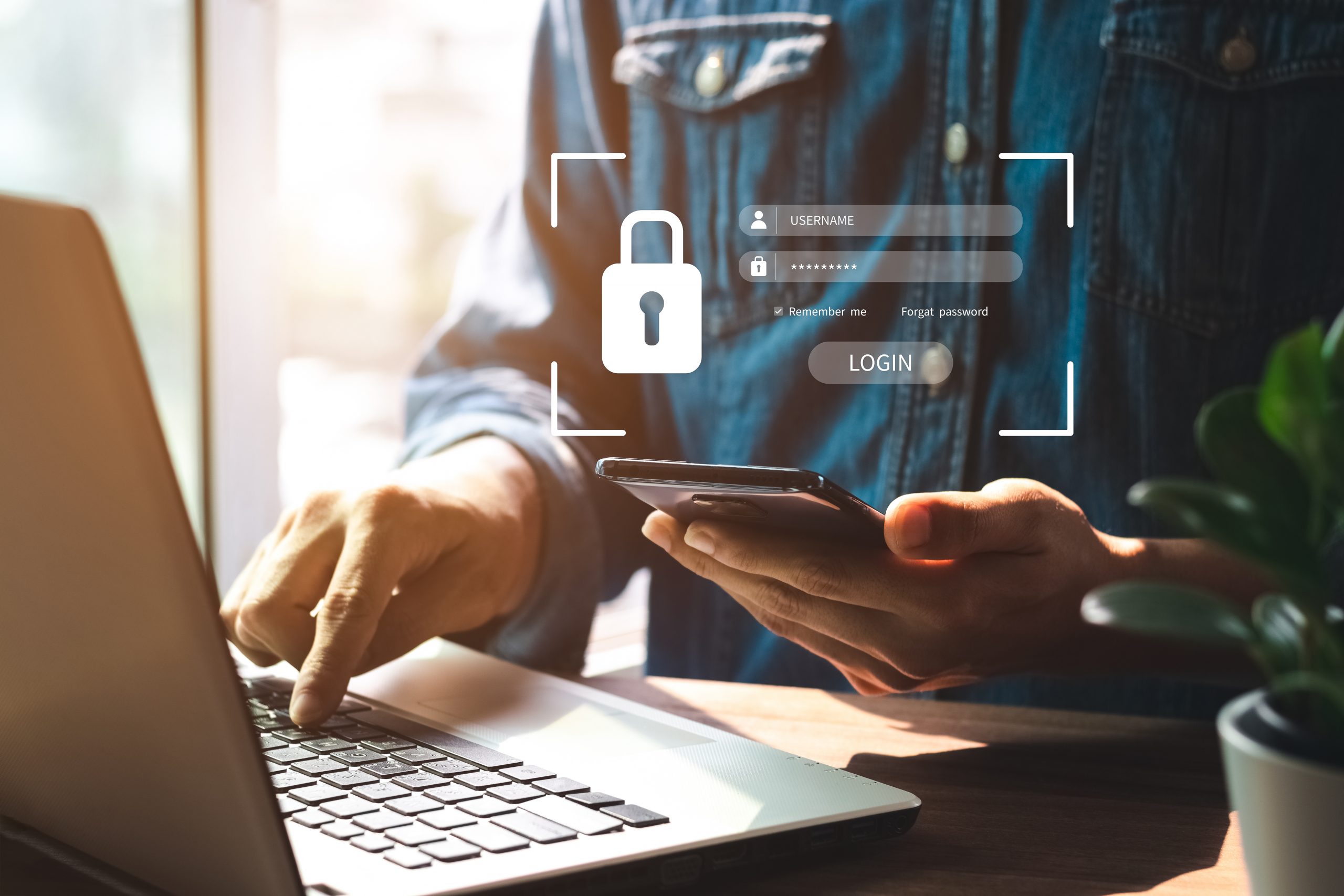 Summer's heating up – but that doesn't mean your cyber security should go up in
flames.
No one wants to worry about theft while joining friends and family members on
vacations throughout the coming months, especially after we've all spent the last couple
of years staring wistfully at our luggage and passports.
Cyber crime, however, didn't adhere to lockdown recommendations. In fact, the FBI
reported an increase in cyber crime during the pandemic as more individuals turned to
work-from-home arrangements and other remote opportunities.
At Florida Capital Bank (FLCBank), we're committed to protecting your financial
information by providing the highest level of online banking security. But, summer travel
gives thieves an easy opening into our digital lives – if proper precautions aren't taken.
While you're putting together your travel checklist, make sure to include these cyber
security tips to keep your information safe and secure:
Avoid Public Wi-Fi
Mobile data can be pricey. When we're out in public, that high cost could be the reason
we're tempted to log into public wifi.
But, the risk is often higher than the reward.
When conducting business or dealing with sensitive data, it's better to refrain from using
open connections; it's harder for hosts to monitor who is using (and abusing) the
connection. If you are unable to use your cellular data or a VPN in public, wait until you
have access to a secure line to access any sensitive data or install any updates.
Check Your Accounts
Monitoring your bank accounts regularly can help you notice any faulty transactions or
questionable activity. This can be done easily through the FLCBank app, or by using our
Business Online Banking option to monitor real-time balances and fund transfer activity.
It's always beneficial to have safeguards in place – even if you're regularly monitoring
your accounts. Many banks offer programs or treasury management services that will
notify you of any unusual activity on your account, such as FLCBank's Positive Pay.
Using this service, you'll have an extra layer of security to confirm that checks
presented for payment match the checks that you issued. Federal banking guidelines
provide business bank account holders with just 24 hours to report fraudulent check
activity before they become liable for the charge. This added step can stop a criminal
transaction in its tracks.
Keep Your Phone Secure
July is a dangerous time for your cell phone. According to a 2020 study, the month –
along with Independence Day – always brings a surge of lost or stolen phones.
One of the easiest things you can do to protect your device is enable a strong screen
lock. Best practices recommend using a six-digit code or a biometric sensor. If you're
using passwords on your phone, create a separate, strong password to protect your
mobile wallet – instead of leaving it easily accessible.
Technology makes our lives easier, but it also comes with a range of new threats. Just
remember, we will never ask you for any account or online banking information through
a call or email.
Stay Up-to-Date on Cyber Security Measures
Most businesses operate almost entirely in a digital environment these days – whether
that's remote deposits, tracking balances or conducting sales. But, as we move more
important information online, we've opened up more ways for hackers to sneak in to
steal or misuse that data.
The team at FLCBank believes it's imperative for everyone to stay informed about how
they can protect themselves. One way we accomplish that goal is by providing built-in
security features, as well as ample resources on our website.
For additional resources on cyber security, visit our blog, the CISA Cybersecurity
Awareness Program or learn more about our Privacy & Security measures.