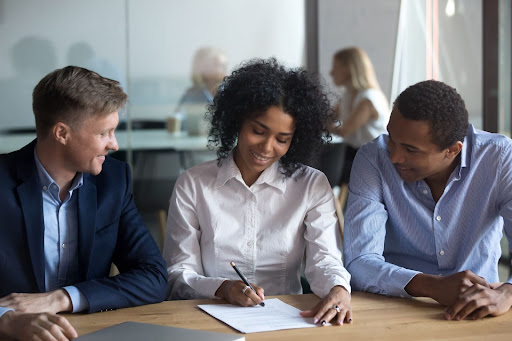 The first steps in securing any type of commercial loan can feel like a daunting task. What documents are needed? What is the qualification process for commercial real estate? You likely have more questions than answers.
Florida Capital Bank loves being a member of our community. Helping local businesses succeed benefits our local economy and our neighbors. When your business is ready to take the next step in growth, or if you're just starting on the path of business ownership, FLCBank can partner with you every step of the way through the commercial lending process.
Do I Need a Commercial Loan?
Businesses use funding from commercial loans to purchase real estate, equipment, new franchise opportunities or even buy out an existing partner. A commercial loan can even help fund day-to-day operational costs to keep your business up and running in the short term. A seasoned commercial lender can help you decide which type of commercial lending option is best for your situation.
The Qualifying Process for Commercial Lending
Each lender will have its own process for loan approvals, and different types of loans will have more involved closings than others. Here is a breakdown of a common commercial lending process:
Pre-approval: During this step, the bank will determine creditworthiness and evaluate the financial history and income of your business. The lender will also want to know the purpose of the loan and you'll discuss risk and how much loan your business can afford.

Loan application and review: This is a document-heavy step. You'll provide tax records and bank statements and fill out the actual loan application. The bank will review the paperwork and determine if the loan can be repaid. A loan officer will perform due diligence, ensuring collateral paperwork like titles and deeds are legitimate and analyzing the projected income of the business.

Loan underwriter/Loan committee: If the loan officer deems the application viable, they will send it to underwriting. This process could take a week or two, depending on how complex the loan is. Sometimes extra documentation is required before a final decision is reached.

Packaging and Documents: If the loan is approved, the final paperwork is prepared and ready to be signed by the lender and borrower. These documents will detail the loan terms, interest rates, repayment schedules, etc.
Begin Your Business Journey With FLCBank
Florida Capital Bank is a seasoned commercial lender who's helped countless business owners just like yourself secure the financing they need to reach their goals. Contact one of our expert lenders in Orlando, Gainesville, Jacksonville or Tampa Bay today. We can discuss your business needs, including collateral, credit scores, and loan types and terms.