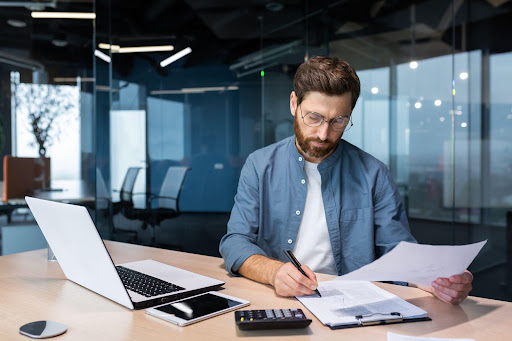 Every business executive understands the importance of upgrading, replacing, or purchasing critical equipment to sustain day-to-day operations. Sadly, paying for machinery in cash can significantly strain your cash flow. Equipment financing provides an excellent alternative, allowing your business to have brand-new machinery that increases productivity without spending vast sums of investment capital upfront.

This form of commercial lending requires no additional collateral as you borrow against the asset you purchase. Here are three reasons why you should consider equipment financing for your enterprise:
Safeguard Against Inflation
Equipment financing in Florida can act as the perfect hedge against inflation. You can safeguard your long-term investments from future price hikes, which can make equipment more expensive to procure. You can hedge against inflation in two ways:
Locking interest rates

Leveraging 'dollar worth"



When inflation is too high, the Federal Reserve increases interest rates in an attempt to slow things down. It may result in expensive credit for businesses. Equipment financing typically uses a fixed-rate model, allowing you to lock in low-interest rates before inflation sets in.
Moreover, 'dollar value' changes with inflation. When inflation is high, today's dollars are 'worth more' than tomorrow's. Equipment financing can help you buy equipment and pay with tomorrow's dollars, which are "worth far less." You can make excellent savings in the future, which you can divert to more meaningful projects in your operations.

Enhance Productivity
Every enterprise focuses on increasing revenue and retaining its existing clientele without affecting the current business operations. Equipment financing FL can provide access to brand-new equipment that can streamline processes and improve productivity.
Additionally, you can leverage the latest technological advancements to secure your company's future. Commercial lending facilities such as equipment financing or lending allow companies to terminate the contract and bring in the most advanced machinery for their business.
Customized repayment structures allow you to invest in the latest tech within your industry despite the limited upfront capital available. A deferred payment program can let you start making money off your investment before making any payment.
Easy On The Cash Flows
Equipment financing can improve your bottom line. You can receive tailored repayment terms and structures, factoring in the impact of the brand-new asset. Pegging the repayment structures to your cash flow allows your business to run smoothly without incurring substantial initial cash spending.
Additionally, equipment financing can provide potential tax deductions. Section 179 of the IRS tax code allows businesses to write off the financed equipment's partial or full purchase price. The tax deductions can provide relief for your already stressed cash reserves, streamlining your cash flow.
Take Advantage of Equipment Financing FL Today
Equipment financing is critical for any business as it can help your company adapt to ever-changing needs, fluctuating market conditions, and tax benefits. You can hedge against inflation, streamline your day-to-day operations and prop up your bottom line with streamlined cash flows. To learn more about equipment financing FL, contact us today.