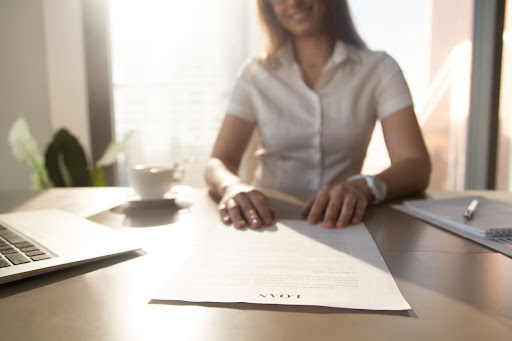 Are you ready to explore new ways to expand your existing business? Perhaps you've come across a piece of commercial real estate that's perfect for a brand-new endeavor you've been considering. No matter your plans or your industry, FLCBank wants to see you succeed. Here are some points to consider to help your commercial loan process proceed smoothly.


Why a Commercial Loan?
First off, understand that commercial lending is quite different from the personal auto or home loans most of us are familiar with. Where a personal loan is between a bank and an individual, commercial lending is an agreement between a bank and a business. Commercial loans can be used for:
Commercial real estate

Equipment, fixtures, or furniture

Fleet vehicles

Partner buy-outs

Debt reduction

And the list goes on. Whatever your need for a commercial loan, FLCBank can help tailor a loan package to meet your business goals and ensure your bottom line remains secure.


Accuracy and Documentation
Even seasoned commercial lenders need to understand what type of business you're trying to finance. Is it seasonal? What sectors are the customers in? How much commercial real estate may be needed for day-to-day activities, storage, or office space?
Providing your lender with the appropriate documentation will help the commercial loan process smoothly. Though documentation requirements will vary between business types and loan types, here's a list to get you started:
Business Plan: This allows your lender to understand your business goals, industry type, how long you've been in business, and the methods you use to reach your goals.
Financial Documents: Be prepared to show two years of tax records, recent bank statements, and profit/loss or cash flow reports.
Miscellaneous Documents: Licenses and permits can show your lender that you keep your business above board and comply with regulations. A detailed list of collateral your business may have, from vehicles to real estate. Deeds, titles, and proof of insurance may also be required.


Credit Score
Establish good credit in your business's name right from the start by securing lending early. Like a personal loan, the better your business's credit score, the better your chances of securing an affordable loan. For commercial lending, the individual's credit may be considered in some instances, but a solid business credit history is essential.
Remember, though, that applying for more than one loan at a time can decrease the credit score and raise red flags with banks regarding your business's financial state and the ability to pay back the loans.

Start Your Partnership With FLCBank Today!
Florida Capital Bank proudly serves our community with full-service branches in Tampa Bay, Orlando, Gainesville, and Jacksonville. Whether you want to expand a business that's been serving our community for decades or a franchise opportunity may be on your horizon, FLCBank wants to partner with you to see your dreams come to reality. Speak to one of our experienced lending experts today to get started.