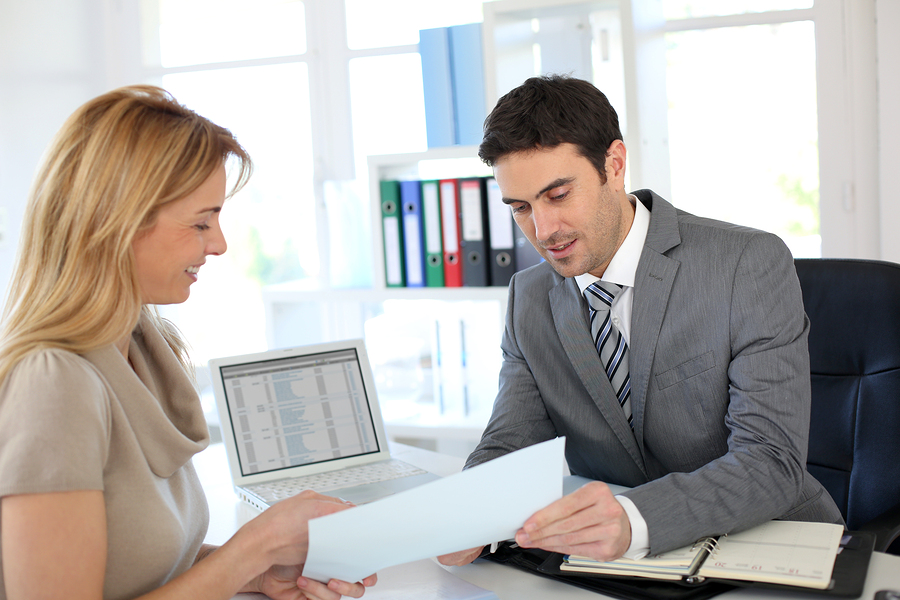 You've had a great idea for a business for a while now, but it's intimidating to think about actually going through with your it. After all, what if your business doesn't turn out like you've planned? What if customers don't think you're idea is as valuable as you think it is?
You can play the "what if" game forever and never actually start your business, or you can take the advice of successful business owners and give it your best shot. Thinking about starting your own business? Check out these tips.
Start With a Business Plan
In all the details of starting a business, it's easy to get lost or sidetracked if you don't have a business plan. A business plan is essentially a road map to help you get from where you are right now to where you want to be when your business is successfully up and running.
Your business plan should include the following components:
A mission statement that articulates what you're trying to create

A description of your company and the products or services you'll offer

An analysis of how your products or services are different from your competitors'

A market analysis of the market you want to enter (including competitors, where you'll fit in to the existing market, and how large a market share you think you can secure)

A marketing plan

An analysis of your company's strengths, weaknesses, and opportunities

A cash flow statement of your company's current and future financial needs

Projections of revenue
As you can see, a comprehensive business plan helps you to know if your company has a good chance of thriving in the market you want to enter and it can also help you make plans as you put your business together.
Once you have completed your business plan, show it to friends or colleagues who have entrepreneurial experience. A second or third set of eyes on your business plan can be enormously helpful.
Take Care of Legal Formalities
When people think of starting a business, they spend most of their time thinking about the new innovations they'll create or the valuable services they'll provide. But then they get overwhelmed when they think about business licenses and Employer Identification Numbers.
The truth is for many small businesses, you can take care of most of the legal start-up paperwork in no time.
EIN (Employer Identification Number)
You need an EIN if you will have employees or if you plan on forming a partnership, LLC, or corporation. An EIN is like a Social Security number; it allows the federal government to track your business for tax purposes. You can file for an EIN online at the IRS website and have your number in a matter of minutes.
Your Trade Name
Your local jurisdiction might require that you register a trade name. Check with your local city or county to find out if this is a requirement where you live.
Get a Business License
Business licenses are required by cities and/or counties. You'll have to fill out a form (some jurisdictions have online forms) and you will probably have to use your new EIN on the paperwork.
Ask about Other Local Permits
Your city or county might require other permits for your business. For example, if you'll be serving food at your place of business, you might have to acquire a local food handler's permit.
Taking care of these legal aspects of starting a business is not the most exciting part of starting your business but you can accomplish the work in a timely manner if you are persistent.
Get a Business Bank Account
It's all too easy to mess up your business accounting and run into problems with the IRS if you co-mingle your personal and business funds. The best way to avoid these problems is to open a business account that you can use strictly for your business.
When you open your business bank account, use your business name and your EIN. Remember that you should use this account solely for business purposes. You don't have to open your business bank account at a different bank than the one you use for your personal bank accounts. In fact, you might feel more comfortable working with a bank that you already know and trust.
Figure Out Your Accounting
When you're just starting your business, you probably won't need a complicated accounting system. You may not even need business accounting software like QuickBooks. A simple spreadsheet with columns for Revenue and Expenses may be sufficient when you're just starting out.
The important thing is that you record all of your transactions as you start up your business. If you keep accurate records, it will be easy to change everything to a more formal system later on when you have more funds and resources to pay for accounting.
Listen to Good Advice
Running a business is a big job. Small business owners have to learn all kinds of different skills and if you can find a mentor or friend who has been through the process of starting a business, be humble enough to listen to their good advice. Experienced entrepreneurs can offer all kinds of great advice on everything from how to choose the location of your business to how to network with industry leaders and competitors. Be grateful for this advice; it could save you from making the costly mistakes that others have made in the past.
Starting a business is a manageable goal if you break down the tasks dictated by your business plan and ask questions along the way. With a solid business plan, your legal paperwork completed, a business bank account, and an accounting system to start with, you'll be in great shape as you start your own business.