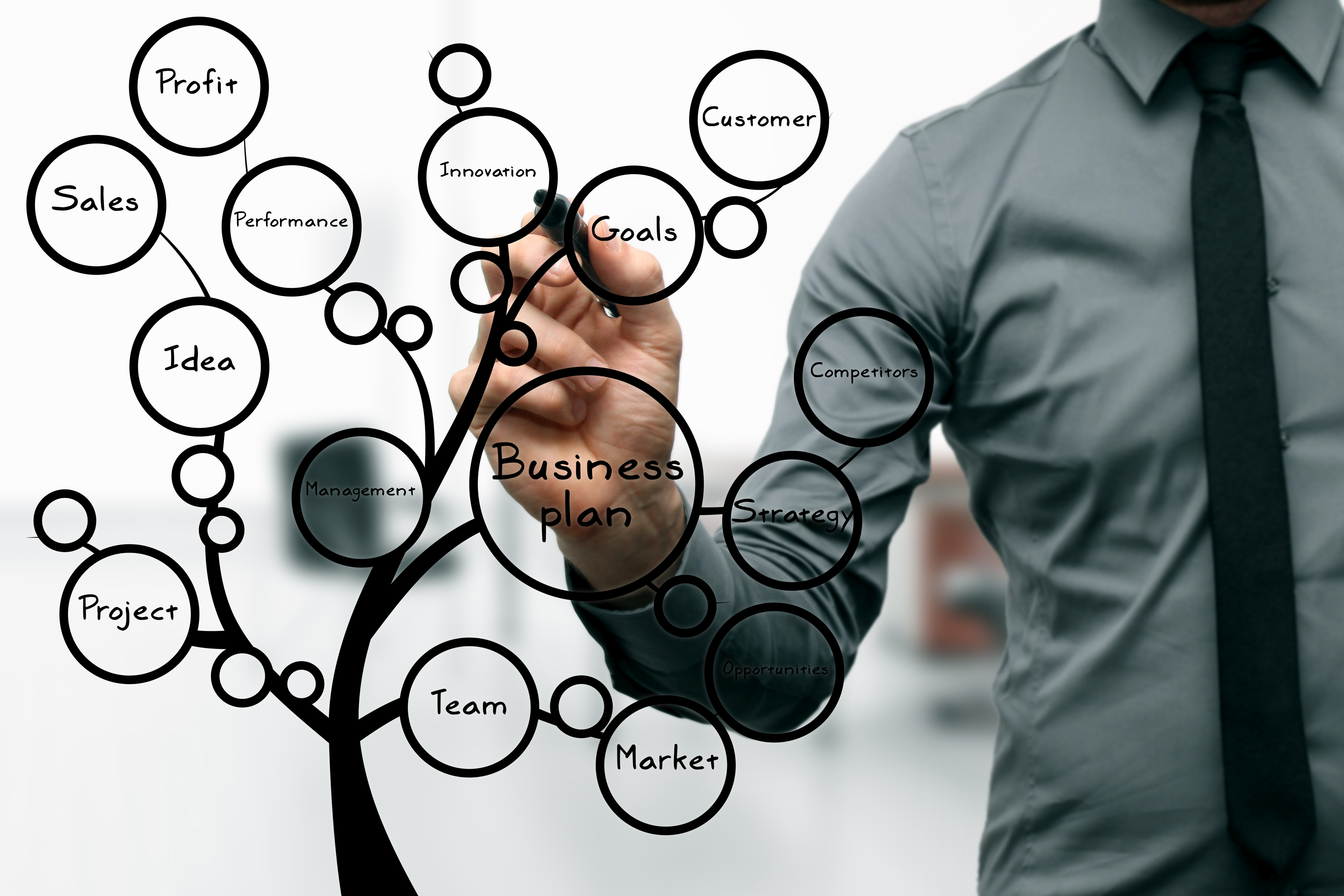 Starting a business can be tricky—you have the overall idea of what you want to do and the goals you want to accomplish in your head. You're excited to get started, stop working for someone else, and become your own boss. You are ready to start your new journey!
So, where do you go from here?
It's important to first, get all of your plans out of your head and onto some paper. That is where a business plan comes in. Having one allows you to outline what courses you want to take when it comes to your business, and it can also help you obtain funding from lenders who require business plans.
Once you are ready to sit down and go through all of the particulars of your business to create a thorough, strategic plan, make sure to include the following:
The executive summary is commonly accepted as the most important part of your business plan—so don't take it lightly. Here is where you take key information of your company (your mission, values, general information such as products and services you offer, and your goals) and present them in a professional, and influential way. This comes first.
Company/Business Description
What do you do? This is the time to tell potential investors or lenders all about what it is your business does or offers, and how it is different. You want to tell them about the industry and what kind of customers you will attract, and why the things you can offer fit this.
Market/Competitor Analysis
It's important for not only you but for your investors or lenders to know what you are up against in terms of competition. Here is where you give information on the industry itself, who your clientele are, and the size of your potential consumer list.
This is where you introduce your management hierarchy and organizational structure. What executives do you plan to have to help build your business? What will their responsibilities be, and how will that impact your success? This is where to include this kind of information, along with names of multiple owners, board of directors and management profiles.
You have a business, but what is it that you offer? Tell all about your products or services here, along with why it's significant to customer needs. Also, include any legal filings, such as copyrights, trademarks, or patent filings, here as well.
Design and Marketing Plan
How are you planning to get your name out there? Having a marketing plan is a complex document in and of itself, but, in the beginning, you should have some sort of idea of how you want to start. For more information on what to include in your marketing plan, check out the Small Business Administration's tips here.
Let's talk money. From funding requests to financial predictions, this is where the money is discussed. You want to have an idea of how much money you will need to appropriately begin and run your business, and also an overview of where your money is going. In the end, you'll also want to see any projections of returns. Again, the SBA gives a great overview of what to include in this section.
---
Your business plan should forecast your plans for the next 3-5 years. It is the guide that you will use to keep your business on a positive path, and remain profitable. Without it, you may find yourself stranded.