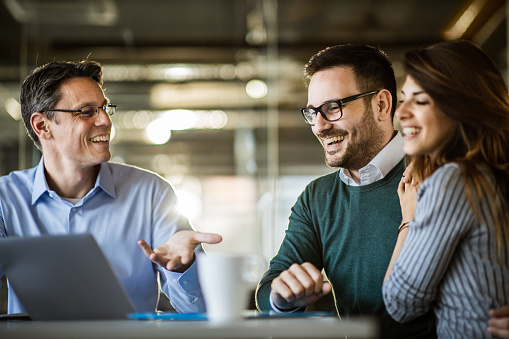 In a time when more than 45 percent of small businesses fail within the first five years, it takes more than a good idea to make your dream of owning your own business a reality. It takes sufficient financing to allow your developing business to form a solid organizational foundation and customer base that you can build upon. 
The US Small Business Administration recommends that new companies have funding equal to at least six months of expenses before opening their doors
How do you get the funding you need to support your small business during its growing phases? Consider the following.
Ways small business owners can secure funding.
A traditional bank term loan.

Most banks are in the business of lending money, so this is the logical place to start, especially if you have an existing relationship with a bank.

For new businesses, the bank will want to see your business plan and other supporting paperwork

. For existing businesses, you'll need to share your P&L's, your business credit history and what how you'll be using the

loan proceeds

.

At FLCBank, we want to help you succeed and will

support

you through the different stages of the small business loan process.

Line of credit.

A line of credit differs from a traditional bank

term

loan in that th

e funds

are available,

but you don't access it until you need them.

Having a line of credit is a great short-term solution for a new business or one with an uneven cash flow (such as a business with a seasonal product or service).

A loan from the US Small Business Administration.

The

U.S.

Small Business Administration (SBA) supports several loan options for businesses.

Though they don't loan money directly, they help to defer a portion of the risk of small business loans, so banks can make obtaining funding easier to a new business.

Self-funding.

For businesses without hard assets, such as a freelance or consulting business, it might be easiest to use your funds to lend to your business. However, you want to make the loan clear in writing to avoid mixing your personal and business finances, something that can negate the benefits of structuring your business as a corporation or LLC.

Help from family and friends.

Finally, don't discount asking your friends and family for funding for your small business. They may be very willing to invest in your success. You can structure this as a direct loan or as payment in exchange for an ownership stake in the business. Just make sure that you put everything in writing, so there's no misunderstanding later on.
To learn more about funding options for your small business, contact Florida Capital Bank. Whether you want to improve cash flow, make a significant purchase or manage your working capital, we have a business lending option to help you meet your goals.