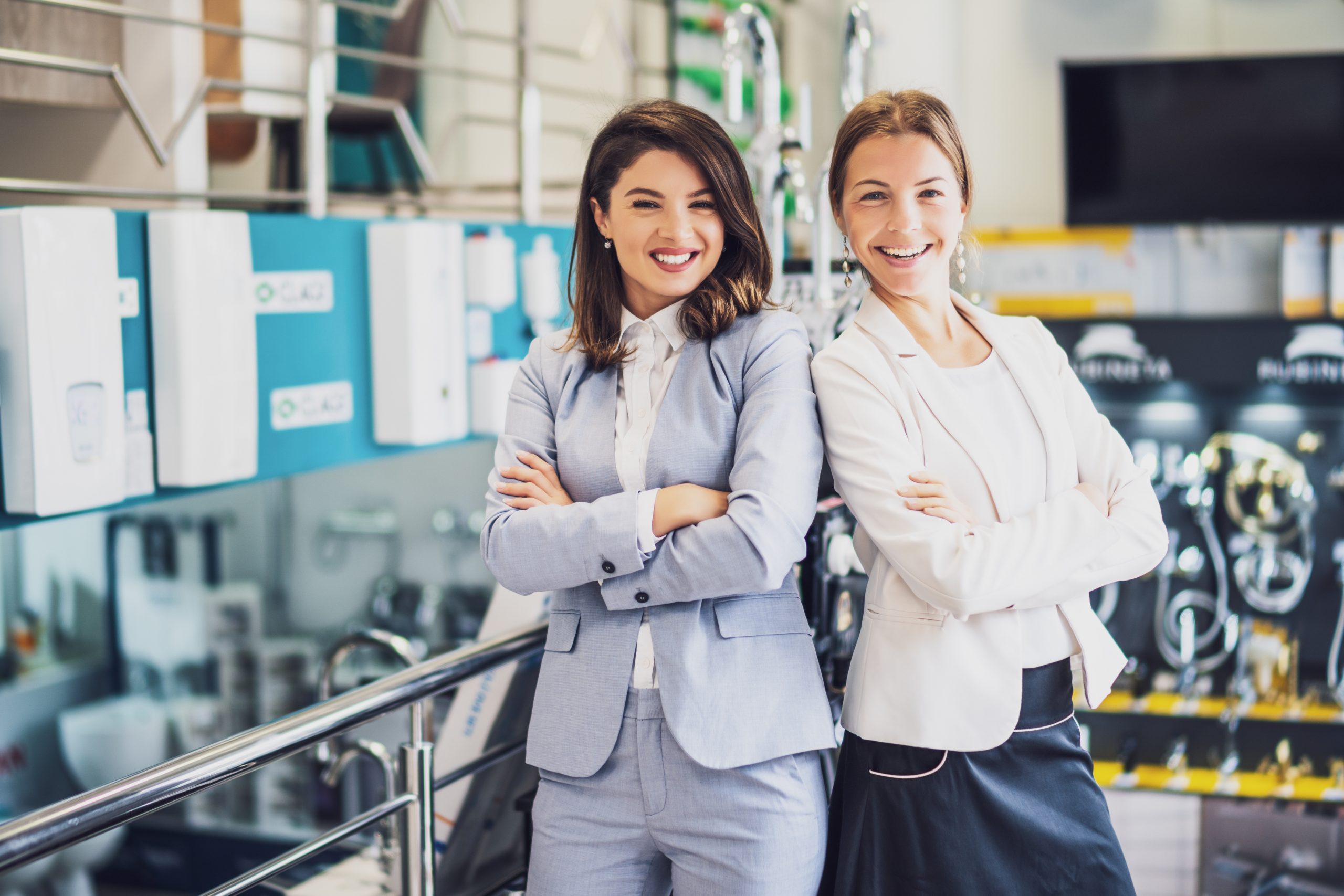 Business isn't just a man's world anymore — if the more than 13 million women-owned businesses in the United States have anything to say about it. 
In industries that run the gamut from banking and biology to beer brewing and bookshops, you'll find women making passionate in-roads into careers and companies despite obstacles that existed in the past and, in some cases, still exist today. 
October is National Women's Small Business Month, but here at Florida Capital Bank (FLCBank), we celebrate women-owned businesses year round. Until 1988, here in the United States, women relied on male relatives to acquire a business loan. Times have changed, and financial services available to entrepreneurial women have, too. 
Thirty-three years later, in 2021, nearly half of all businesses started in the U.S. were launched by women, according to the World Economic Forum. Woman-owned businesses are now the fastest growing segment of entrepreneurs. 
But, there's still more work to be done. 
Funding and treasury management are large parts of any company's success. Our FLCBank experts compiled a list of tips for women looking to improve the financing process of their small but growing business: 
Understand your business credit
From start-up capital to expansion financing, loan programs are tailored to the fundamental needs of small businesses. They may be just what you need to take the next step forward in reaching your goals. But loan programs often rely on your business credit — and mistakes or inaccuracies can hinder a borrower's ability to access loans. If you don't know much about business credit, we recommend you do some research. Understand the difference between the various loan types — and what they require of you — by talking to a FLCBank lending specialist. 
Be prepared with a business plan
When the time comes to apply for a small business loan, you need to be prepared. That means having all the documents in order to move the process along smoothly, as well as finalizing your business plan for presentation. A business plan not only helps with the financing process, but also with your own understanding of where your business is and where you want it to go.
Don't have a business plan just yet? Our blog can help you understand what's needed to create a strategic, thorough plan. 
Research your financing options
Continue to be ambitious as you move along in obtaining financing for your small business. If you know that you are capable of successfully managing a certain amount — an amount that you truly need to improve and grow — ask for it. Today, more than ever, business owners have many financing options available to them. 
If one loan doesn't meet your needs, then don't settle on a lesser amount because you feel you need to. Push back, and ask for what you need.
Don't take "no" personally.
A "no" from one commercial lender is not universal. It also does not mean you are not meant for success. Some banks offer loan products that are heavily structured, and sometimes they may not fit you or your business. 
This is why it's important to find a bank with a demonstrated commitment to working with woman-owned businesses, such as FLCBank, where our experts work hard to understand the goals and barriers that might exist for our female clients. It's also why we believe it's important for you to establish a strong relationship with your banker. Our highly trained team can help understand your business and the financial solutions needed to ensure its growth, both today and in the future. 
So most importantly — take the "no," but keep moving until you get your "yes." 
FLCBank encourages women to continue embracing their entrepreneurial spirit. We are proud to be the financial partner of many small business owners, and we are excited to see how these businesses grow.