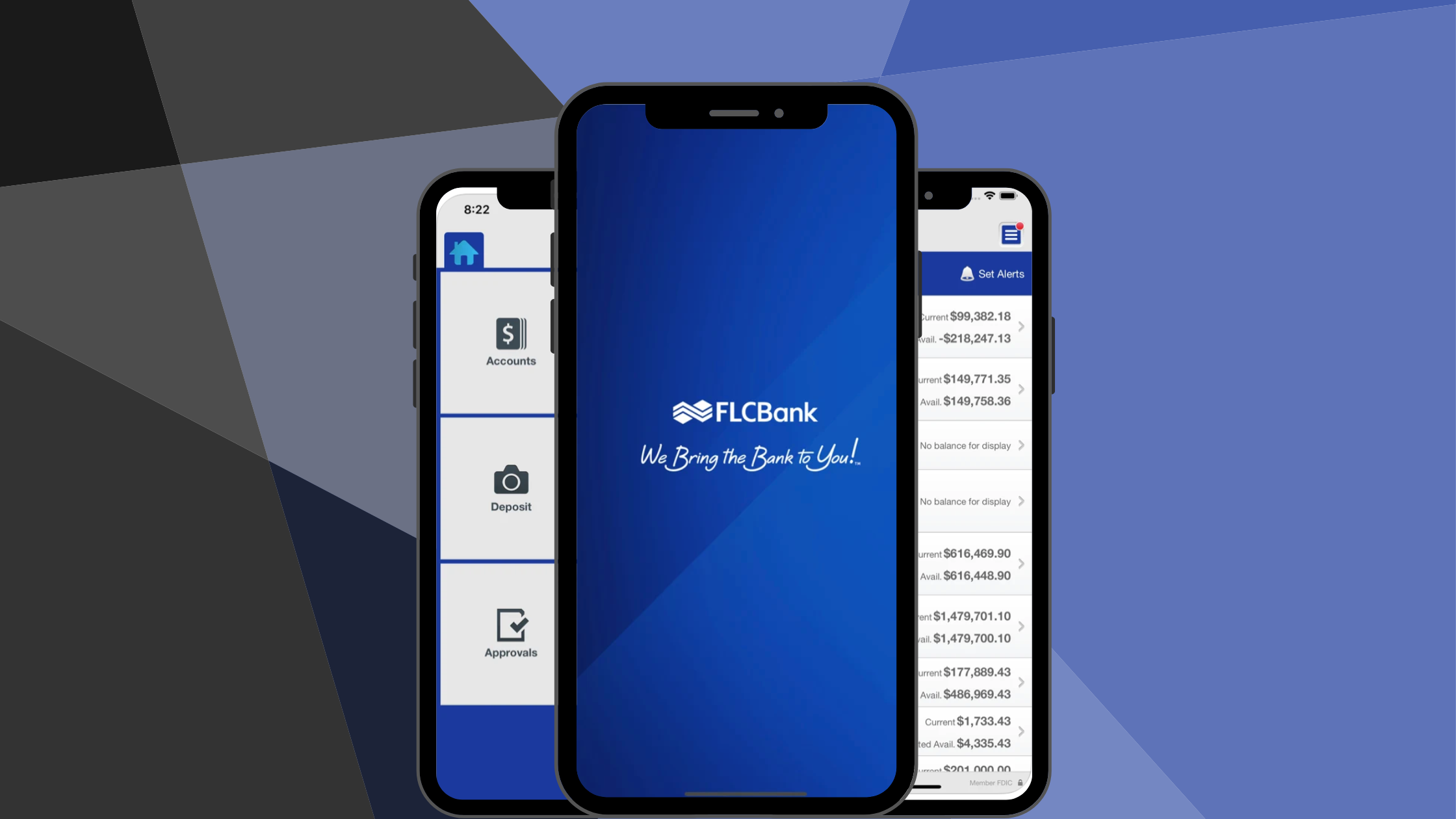 Imagine life before GPS, Wi-Fi or online shopping. In all honesty, now that they exist, it's probably hard to, right? These technologies have become part of our everyday lives – and without a doubt, they make it easier. 
Here at Florida Capital Bank (FLCBank), our team believes digital banking provides the same convenience offered by these other technologies. This modern money management tool truly reflects our commitment to bring the bank to you.
If you're new to mobile and digital banking, you may have questions about security, or how the experience will compare to working with one of our Business Relationship Bankers in-person. We get it; many businesses, and even individual users, continue to rely on traditional forms of banking. In today's world of technology, though, more and more businesses are embracing solutions that fit their schedule while retaining the peace of mind that comes with knowing they can reach a real person in a moment's notice. 
They need options that are easy, convenient and time-saving – and mobile banking offers all that and more. 
Here are three reasons mobile banking will make your life easier: 
You Can Save Time 
This isn't just about saving the time you spend driving to and from the bank, waiting in line, and completing your transaction (though that's definitely time you'll be able to spend focusing on more important things from now on). 
With online banking, you can access your account from anywhere – at any time – as long as you have an internet connection. Gone are the days where you have to rely on someone else to manage your business while you're away, sick or even just crushed for time. 
But what about my business reports, you might ask? You can access them online through the app, too! Review, download, and share your important account documents with a few clicks. We bet that makes reporting and reconciliation go much faster in the future. 
Increase Your Business Efficiency 
With our Business Online Banking, you can have more control and visibility when it comes to controlling access to your accounts. 
Through our app, you can provide multiple user access with individual authorities – which means you can regulate and monitor your employee usage. Using account alerts, you won't ever miss any unusual activity, either. If you're free to spend your time worrying about the day's most pressing tasks – and not about fraud – then your business can continue to grow. 
Our online banking platform has useful tools that allow you to schedule payments and money transfers, as well as automatic BillPay features. 
But even more important is keeping track of those transactions. Business Online Banking allows you to integrate your account with your accounting software. With everything aligned, balancing your budget is a breeze. 
Keep Your Accounts Protected
Online tools, including banking apps, tend to get scrutiny from consumers who worry they'll be less secure than traditional, in-person banking. But these days, our online banking options are just as secure as walking into one of our offices to communicate with one of our Business Relationship Bankers. Here at FLCBank, we help you take control of online security measures that work to protect sensitive information.
Ready to Get Started?
Our bankers are experts at finding the right financing solution for your business. We have a variety of accounts available to meet the needs of your company. Whether you are just starting out or have more sophisticated needs, we can equip you with the mobile and digital banking tools you need as your business grows. We have an array of business banking options to help you achieve your business goals and aspirations. We believe in building long-term business partner relationships, so you can count on us to be there through every phase of your journey.
Download the FLCBank Business Mobility app today, and complete all of your transactions online with the same level of security offered in our offices and with our personal Online Banking tools.