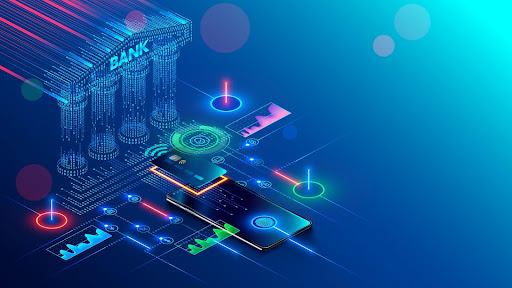 Change is hard, especially for long-established companies. Florida Capital Bank understands that many businesses may be hesitant to fully adopt automated payments for their B2B transactions, choosing instead to pay other institutions with paper checks. Aside from security reasons and the fret of transaction fees, some business owners may be hesitant to upgrade their payment methods due to the time involved in switching systems. FLCBank wants to see your business succeed — which may mean adopting digital banking as a standard of practice.


What Is ACH Payment Processing?
ACH stands for Automated Clearing House, also often referred to as e-checks or electronic funds transfers (EFTs). It's a system to move money electronically from bank to bank rather than using paper checks, cash, or card networks.


Is ACH Payment Processing Safe?
With the news cycle blasting cybercrime and identity theft nearly every day, safeguarding your business's bottom line is a legitimate concern. ACH Payments are encrypted with top-notch security, which keeps your business and customers' personal information secure. This payment form also comes with a much lower overall rate of fraud when compared to paper checks or credit card transactions. Unlike wire transfers, an ACH Payment can be reversed if you suspect fraudulent activity or an accounting error.


Benefits of Digitalizing Your B2B Payments
Though switching payment methods to send or receive payments between your company and those you interact with may initially be overwhelming, the benefits far outweigh the little time involved in learning the digital system. Aside from the peace of mind the security measures can bring, you'll also enjoy the following:
Reduce Expenses: Pushing paper invoices and payments can get pricey. Automated Clearing House payments can reduce your expenses in this category by nearly 80%.
Quicker Processing: Paper payments and processing can take nearly ten business days to clear. With ACH payments, that time cuts down to about three days.
Convenience: You decide when you pay your bills and when you get paid by other companies. No more time wasted chasing delinquent payments.

Trust Florida Capital Bank With All Your Online Banking Solutions
FLCBank understands that change can be challenging — no matter what the reason. Contact one of our full services branches in Orlando, Gainesville, Tampa Bay or Jacksonville today to get started and see how much easier life can be with automated processes and our full suite of digital banking perks. You can rest assured that our team members will be with you every step of the way to bring your Florida business banking up to date with digital banking solutions.