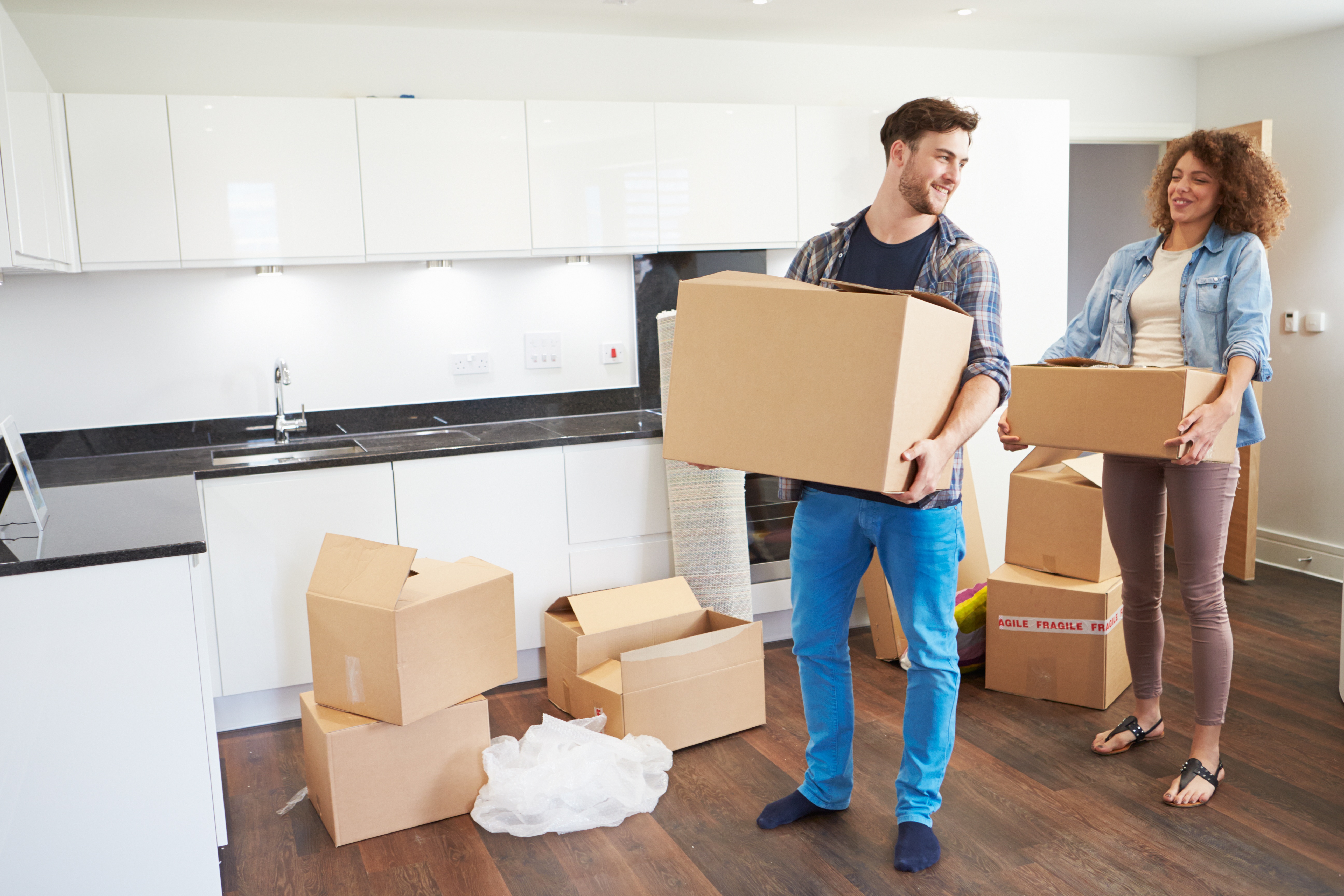 Moving is expensive, there's no doubt about it. From down payments to closing costs, there will be a lot of numbers to see when you decide to move from one house to another. However, it is important to remember that there are other costs involved when you decide to change locations. Keep these five common moving costs in mind before you begin to pack your first box to avoid being blindsided by the real cost of moving:
Movers
Many people are lucky enough to have family and friends who are willing to trade a few hours of manual labor for pizza and wings as compensation. The cost of junk food and drinks is incomparable to that of hiring movers for a full day and it is a great way to save money during a local move. However, the older you and your friends get, or the further you move away, it may be harder to find a good time for your friends to help. In these cases, you may have to hire a mover or moving company to help you change locations—the pricing for this can vary depending on whether you're moving in or out of state, how much you have to move, and how long it takes. The best way to get the smoothest move for your buck is to do your homework. Remember, cheaper isn't always better, so shop around for movers that can provide decent service without breaking the bank.
Timing
Summertime is usually the most expensive time to move. If you're planned ahead and priced your move during the winter, you may find that you'll be under budget for a summer move. The hotter temperatures and higher frequency of people moving can become factors in why you'll see a price difference in professional services that you can use to move.
Storage
There are several instances in where you can find yourself needing a storage unit to put some of your stuff. Maybe some of the details in the home you are closing on are taking longer than that of the home you're selling. If you're downsizing, you may find that not all of your furniture will fit into your new place. No matter the reason, utilization of a storage unit may have to be factored into your move, which can cost more than expected. The longer you use the unit, the more you'll end up paying.
Packing
The packing equipment you need is dependent on how much you'll be moving from one residence to another, and that can actually be more than you realize. Over time people will collect more and more items for their home without realizing it. When it comes time to leave your current home for something new, you may realize how much you really have to move. Boxes, tape, bubble wrap, protection cloths, U-Hauls and other rented equipment – these (and more, depending on your personal packing and moving preferences) can add up fast, and it's good to factor this part of moving into your overall budget.
Replacements
From wasted food to broken bowls to ugly furniture, there will be replacements made after you're finished moving into your new home. You may need new appliances or want to rip up and replace the ugly carpet left behind from a leaving family. All of the food you had in your kitchen may not have made it three states over, so now it is time to go grocery shopping. Whatever needs replacing is going to cost you, and depending on how much you need to replace, this could be a cost that is deeper than you're ready for if you don't plan ahead.
---
A lot of planning goes into moving from home to home – finding financing, find the home, finding the time. When all of the papers have been signed and the time comes to begin the process of moving your things, be sure to budget for the unexpected in order to stay ahead of the real cost of moving.