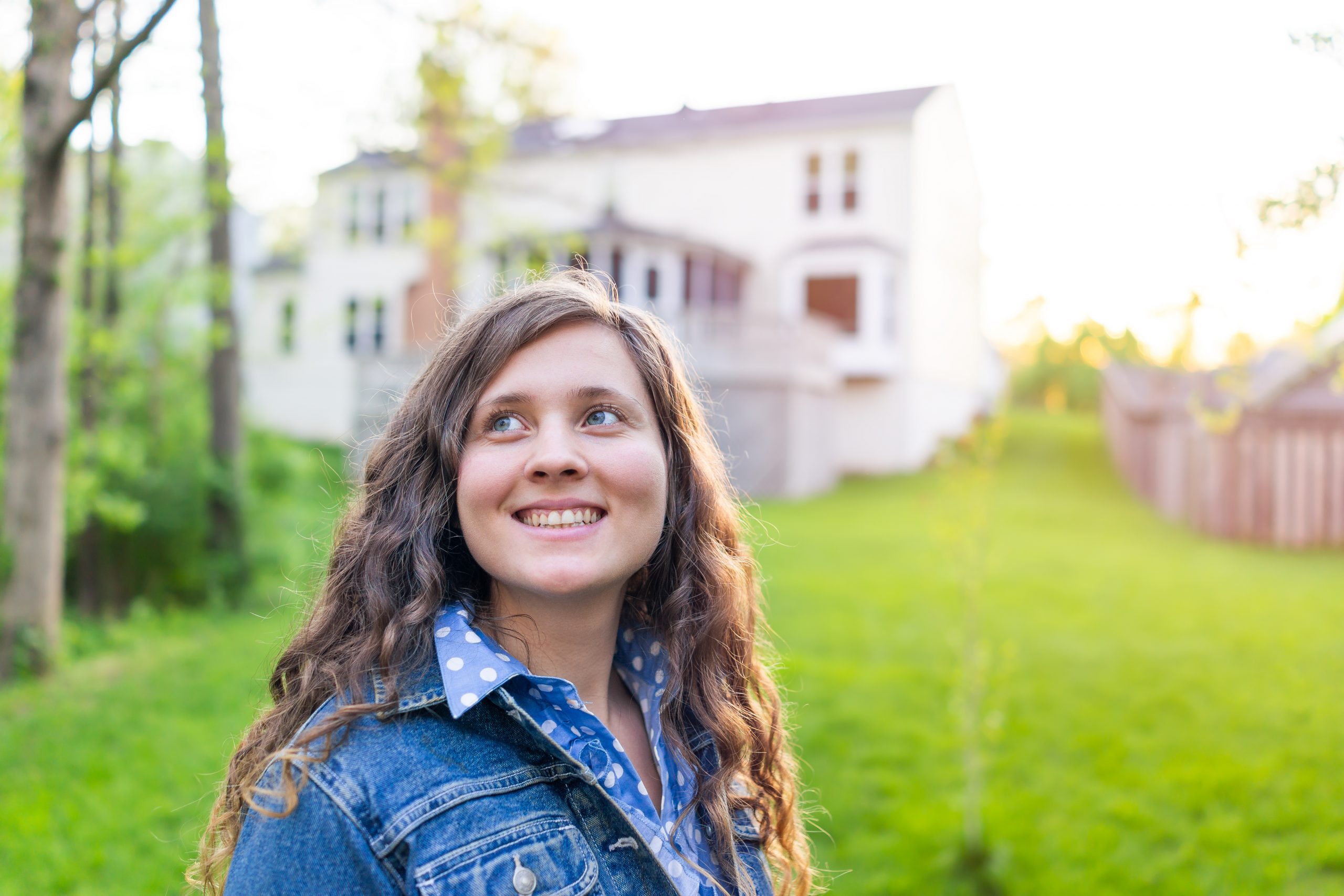 Don't let down payment fears haunt your home buying process. 
Buying a home can often feel like walking alone through a frightening forest — and with interest rates reaching record highs in recent weeks, it's no surprise that buyers (especially first-time homeowners) may be worried about how they'll navigate the terrain.
At Florida Capital Bank (FLCBank), we are here to help you escape those feelings of uncertainty, especially when it comes to your down payment plan.  Purchasing a home should be an exciting and memorable experience. 
Here's a few tips and resources to calm your nerves about finding your dream home: 
Are you a first-time home buyer?
Deciding to buy a home is a big step — and a big commitment. Whether you're just starting to save or you already have your future house picked out, our Mortgage Lenders will take the time to explain the steps necessary for home ownership. 
With so many options available for first-time buyers, it can be difficult to narrow down the product that's right for you. 
HomeReady®
Worrying about the steep costs of a down payment is common. But, thankfully, we offer HomeReady®. 
An affordable mortgage product designed for low to moderate-income borrowers, HomeReady® is great for first-time buyers because it allows you to secure financing with a down payment as low as 3 percent. Additionally, it offers expanded eligibility for financing homes in low-income communities. 
Flexible sources of funds can be used for the down payment and closing costs with no minimum contribution required from the borrower's own funds.

Non-occupant borrowers permitted.

Cancellable mortgage insurance (restrictions apply).

Reduced MI coverage requirement for loan-to-value ratios above 90% (up to 97%).

Easy-to-use, online homeownership education course helps buyers get ready to buy a home and be prepared for the responsibilities of homeownership.
HomeOne 
Available to qualified first-time home buyers for a low down payment of just 3%, the HomeOne Mortgage can provide an option for those out there looking to leave the rental market. 
Choice product for purchasing single family homes, including townhouses and condos.

There are no income limit requirements and no geographical restrictions.

At least one borrower must be a first-time homebuyer if a purchase transaction.

Standard Mortgage Insurance (MI) coverage applies.

All borrowers must occupy the property as their primary residence.

Home buyer education required for purchase transactions when all borrowers are first-time homebuyers.

Down payment assistance program and affordable secondary financing funds can be used for down payment and closing costs.
First-Time Home Buyer Product 
Our down payment assistance program includes a first-time home buyer product, which provides up to $7,500 in down-payment, closing-cost and reduction assistance. 
Home buyers and the property they're hoping to purchase must meet product eligibility requirements. Eligible properties include: owner-occupied family properties, townhouses, cooperatives, foreclosed properties, new construction and manufactured and mobile housing.
>> View the full list of first-time home buyer products
Not a first-time buyer? Check out some of these other options:
Home Possible®
A Freddie Mac product, Home Possible® features the ease of a conventional mortgage with a low down payment option and flexible credit terms. 
Low down payment; as little as 3% down for home purchases.

Down payment can come from a variety of sources, including family, employer-assistance programs and secondary financing.

Mortgage insurance (MI) can be canceled after loan balance drops below 80 percent of the home's appraised value.

Mortgage term flexibility with fixed-rate and adjustable rate terms.

Borrowers without credit scores are eligible for mortgages with down payments as low as five percent.

Program is not limited to first-time home buyers. Borrowers who meet the income requirements can qualify.
Community Partners Product
For individuals working in (or retired from) law enforcement, education, health care, the military or other first responder vocations, FLCBank provides up to $10,000 in home purchase assistance. 
Maximum funding per household is $10,000.

The home buyer must contribute at least $1,000.

The home buyer must have income that is less than or equal to 80% of the county area median income or the state median family income for the area, adjusted for family size as published annually by the Department of Housing and Urban Development (HUD), whichever is higher.

Funding is available for owned-occupied homes located within the United States and its territories.
Temporary Buydown 
When interest rates are low, purchasing a home can feel less terrifying. But, as rates increase, you might start looking for alternatives to all your rate-related worries. 
A temporary buydown lets borrowers reduce their monthly payment for a limited period of time during the early years of a mortgage. 
FLCBank offers temporary buydown options on fixed rate conventional, FHA and VA loans on a primary residence. 
Make time today to call one of our Mortgage Specialists and learn more about these home loan financing options!