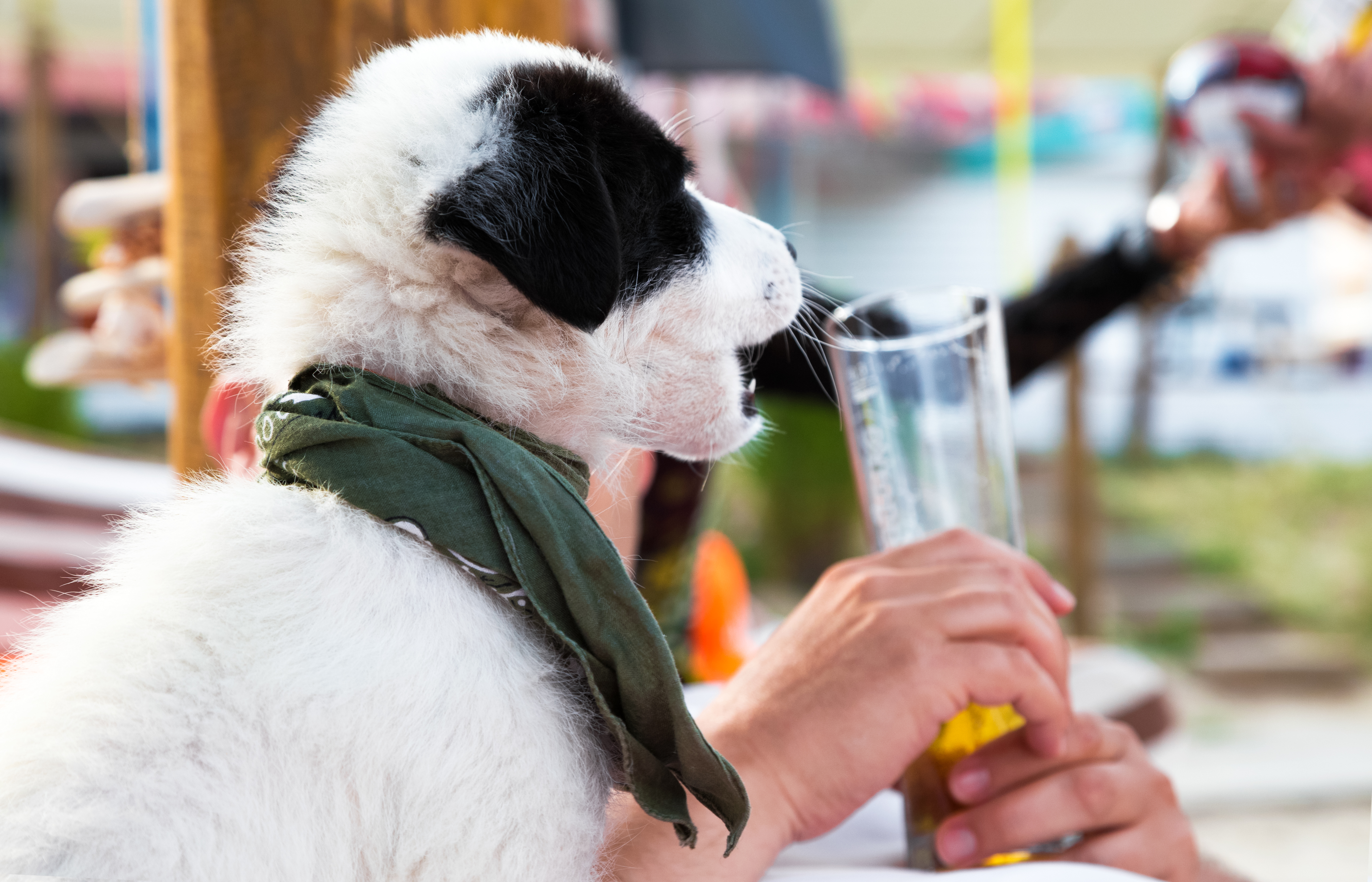 Small Business Success Story
Jason Underwood and Lauren Wyckoff, Owners of BrewHound
Jason Underwood and Lauren Wyckoff were traveling and missing their dogs, Wicket, Scrambles and Too when inspiration struck.
"We were in Orlando at a hotel visiting family from up North, and Jason and I were relaxing outside having a couple drinks by the pool. We had just adopted our two puppies," said Lauren. "Jason asked, 'Why aren't there places like this where you can hang out with your dogs?'"
That's where the BrewHound story began. Jason and Lauren started doing market research on the dog park coffee bar idea— and saw an opportunity to bring a new concept to their coastal community of Neptune Beach in Northeast Florida. Their business, a dog park with a bar where guests can enjoy local beer, wine, and specialty coffee, is on track to open in early 2019.
Jason, a former Army captain, brought leadership and a passion for community to the partnership. Lauren's entrepreneurial experience and customer service skills perfectly complemented Jason's strengths. With a strong business plan in place, they set out to find a small business lender that could provide the financing to bring their vision to life.
"We called around and spoke to a few different people at a few different banks, but we really wanted to keep it local," said Lauren. "As soon as we reached out to Florida Capital Bank, it was a really great experience."
Jason and Lauren chose to work with Florida Capital Bank because of its presence in the community, knowledge of the market, and ability to understand the BrewHound business model.
"The local, personal service and advice made us feel like we were talking to a relative, rather than a bank. They were so responsive. Everyone we worked with was helpful," she said.
Florida Capital Bank helped Lauren and Jason secure an SBA loan, which provided enough capital to purchase land and start the ground-up construction of BrewHound. Over the coming months, these dog-loving entrepreneurs will be busy finalizing construction plans, hiring employees, developing a training plan, and hosting community events to introduce the brand to their future customers.
During this busy time, Jason values the peace of mind that comes with knowing he can call his team at Florida Capital Bank with any questions.
"They have been supportive throughout the entire process," he said. "I could ask them the same question five times, and they still answer like it's the first time. They have our back and help us see that they understand what we're saying. They have always been willing to go above and beyond."
We are thrilled to welcome BrewHound to our community and look forward to their grand opening! To learn more about Brewhound,  visit: https://www.facebook.com/BrewHoundJax/