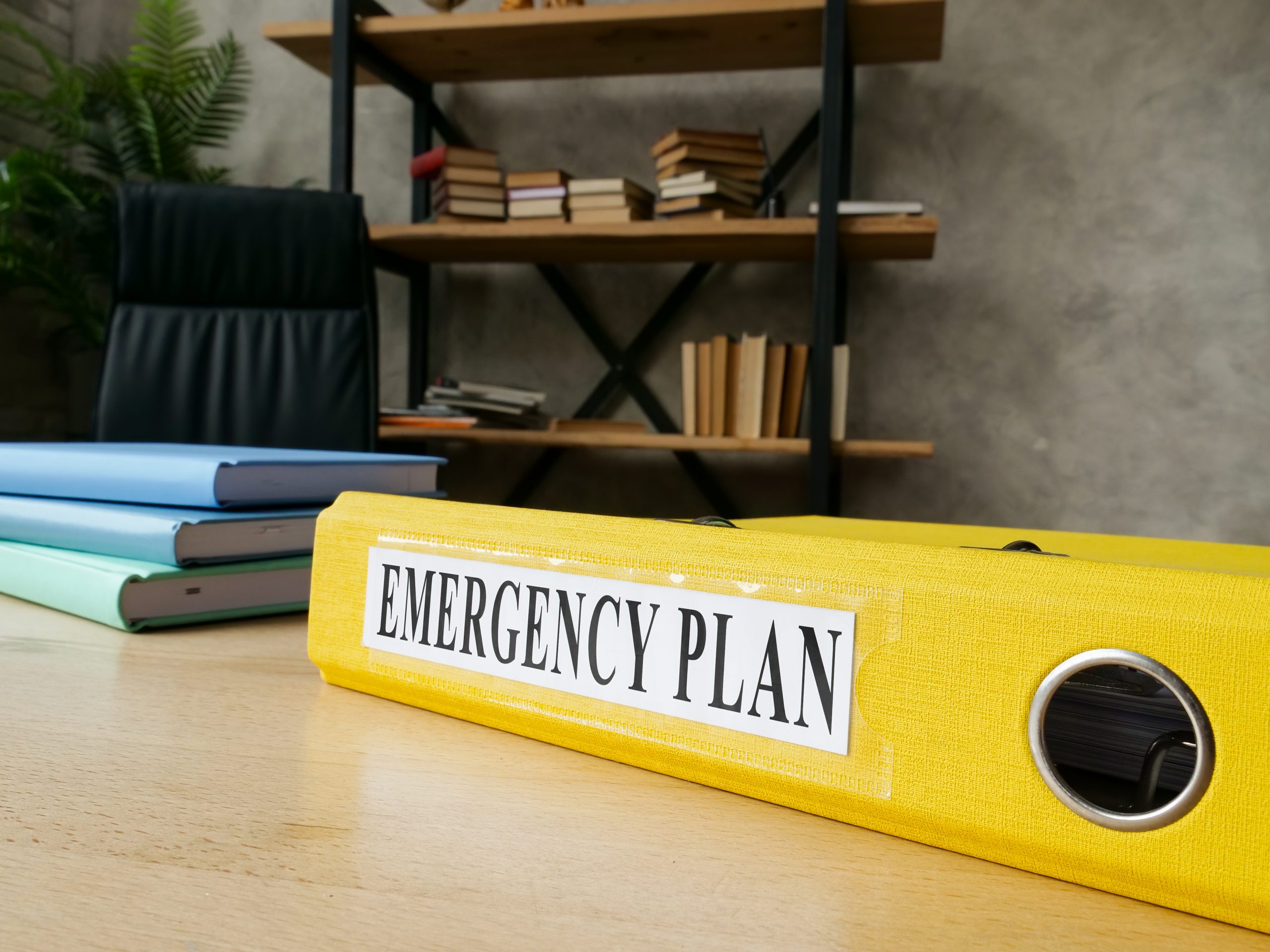 Small businesses prepare for all sorts of external factors: changing trends, fluctuating customer demands, trending products, market fluctuations or a tight hiring market. 
When putting together a business plan, it makes sense to keep these external forces in mind. But, there's another kind of force that might come into play over the course of your business' life.
Forces of nature. 
Major hurricanes, flu epidemics, extreme temperature shifts, or any other natural disaster can wreak havoc on a small business – and without a strong preparation plan, you could be left picking up the pieces for months (or even years) to come.
In fact, according to Ready.gov, 25 percent of small businesses won't re-open one year after a hurricane. 
But, there are five easy steps you can take to ensure your business is prepared for any unexpected situation that comes your way. 
In order to create your emergency disaster plan, you need to first assess your risk to understand what your business needs to do to stay protected. Your emergency response plan is a roadmap designed specifically for your business – and while checklists can help, it's important to know your business' strengths and weaknesses. 
Your plan needs to take into account your staff, your systems, your physical structure, and your service, whether that's keeping your business operational or providing aid to surrounding areas. PS: We also recommend backing up important financial and accounting data to ensure that, no matter what happens, your business records remain safe. (And, of course, our dedicated Business Relationship Bankers are always happy to help if you need assistance accessing your accounts.)
Check Your Insurance Information



When faced with a natural disaster, it's hard to know what to prepare for – especially if you're trying to understand complicated policies and procedures in the heat of the moment. Make sure you check over what your insurance plans cover and find out the steps necessary to document a claim. Additionally, find out your deductible (how much you're responsible for) to cover damages to your business, including lost profits and destroyed inventory.

Communicate with Your Employees and Your Customers



One thing COVID-19 taught businesses around the country was the importance of effective employee communication when dealing with a disaster. In fact, we would list a robust internal communications strategy as one of the key pillars of a good disaster response plan.
Ensure your team understands – and is aware of – the response plan.

Establish clear protocol for communication, including how you'll reach your team if a power outage occurs. 

Identify credible sources of information for your staff, and refer to them consistently to provide up-to-date and accurate information.
Streamline Your Business Finances
If you're a business owner, natural disasters could mean loss of revenue. Thankfully, with ACH payments, you don't have to miss any transactions. Businesses can debit customers' bank accounts directly for payment for goods or services. Regardless of power outages or internet interruptions, ACH gives peace of mind to business owners and customers that transactions are secure and will continue to process. You can also automate expenses to ensure your business doesn't fall behind on monthly bills and payments. 
Natural disasters require smart budgeting. When your business isn't running at 100-percent capacity – or even at all – you'll need to find a way to reduce or eliminate extra expenses, much like you would with a personal budget. Some overhead costs, like rent, won't budge. You'll have to prepare accordingly to ensure your business can stay above water in situations like a hurricane, wildfire or other natural occurrence. 
Much like an individual or family, you should plan to have a contingency fund to fall back on if revenue declines. In the event of an emergency, you should also keep some cash on hand. Without power, you might not be able to use your credit card or access money at a nearby ATM.

The best time to prepare for a rainy day is before it arrives. Our Business Relationship Bankers are here to help — before, during, and after disaster strikes.