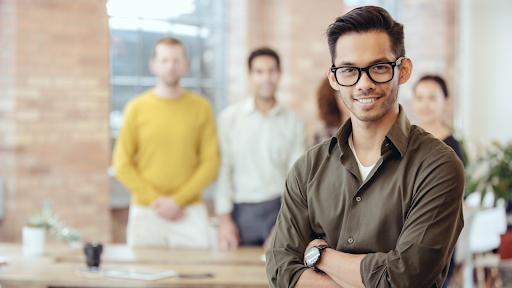 During the COVID-19 Pandemic, many of our Florida neighborhood businesses suffered significant setbacks. Small businesses struggled to keep customers coming through the door and employees on the clock. The government authorized the Paycheck Protection Program (PPP) to help bridge the gap and keep jobs and resources afloat. Nearly two years later, many businesses still need a little help to thrive, but the PPP ended in May 2021.
FLCBank wants to see our neighborhood business owners meet their business ownership goals. That's why we're proud to offer relationship bankers throughout the state, including Jacksonville, Gainesville, Tampa Bay, and Orlando, to give small businesses the tools they need to succeed in this new landscape.
What Is a Business Relationship Banker?
Banking is more than dollars, loans, and accounts, and in our ever-increasing digital world, FLCBank believes that the best small business banking begins with quality connections. Our team understands Florida's financial, business, and legal landscape and can help guide businesses through their options. Our account managers develop a relationship with each small business owner.
With a single point of contact for your small business banking needs, a relationship banker can field financial questions, provide expert advice, navigate loan terms and options, and offer solutions to various challenges your business may face — including post-pandemic recovery.
Our relationship bankers are members of your community and pride themselves on taking a genuine interest in the success of your small business. Further, our relationship bankers can use their vast national network of contacts and resources to ensure you have access to the tools and solutions you need to maintain and grow your business.
FLCBank Provides Small Business Banking Solutions
FLCBank's Business relationship bankers want to establish long-term relationships with our clients. We can advise on navigating the remainder of the COVID-19 period and how to participate in the recovery beyond that. We have a vast array of lending and financial solutions in our arsenal to help our community's businesses come out on top. Headquartered in Jacksonville with offices in Gainesville, Tampa Bay, and Orlando, we have the reach and experience your small business needs to succeed.
Whether you're seeking small business relief from the pandemic or are just starting on a new endeavor, contact FLCBank today to be paired with one of our exceptional relationship bankers who will take the time to get to know you and set your business on the right track. See why FLCBank is the best bank for small businesses in Florida.