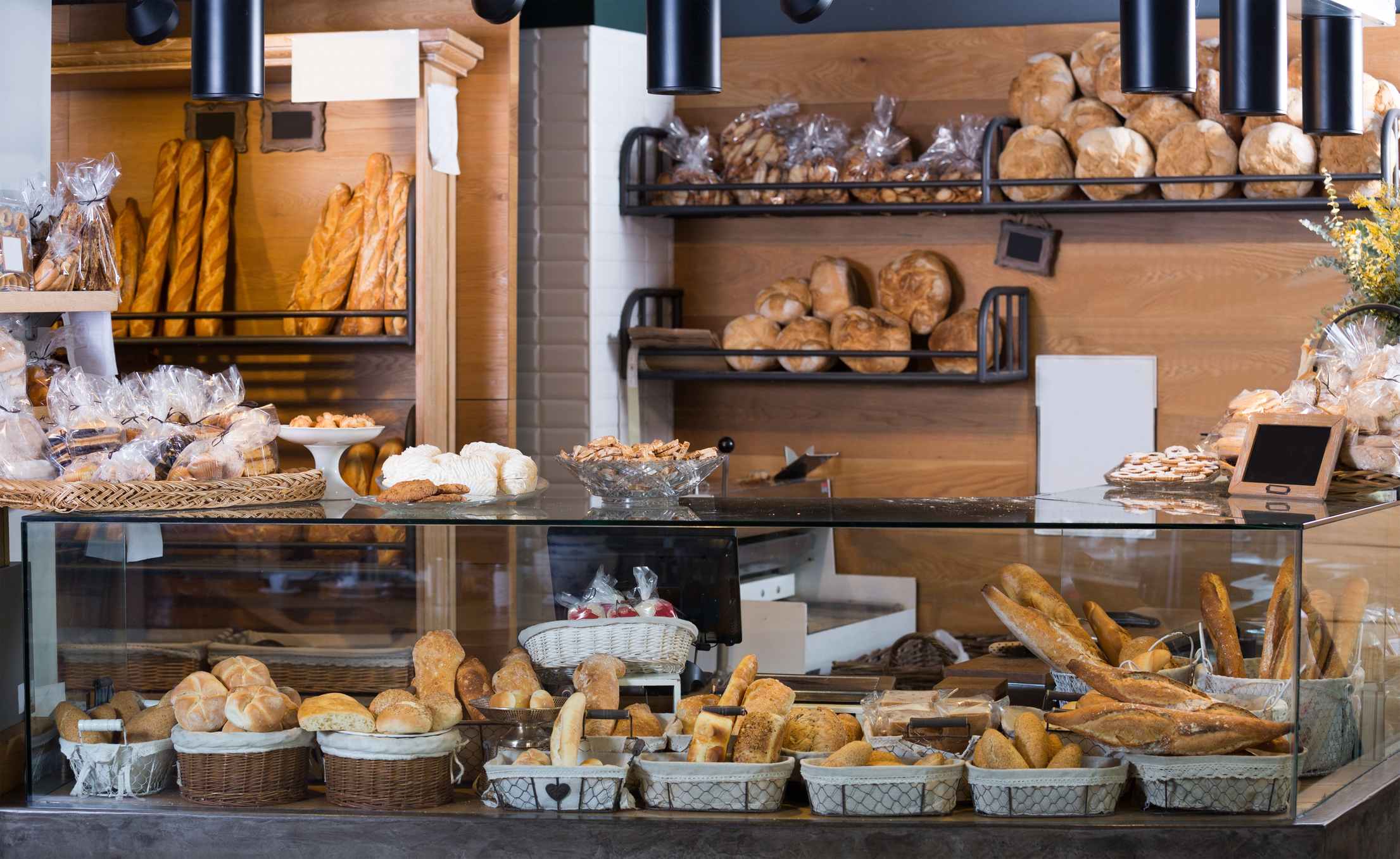 For husband-and-wife team Kurt and Allison D'Aurizio, working with a local lender was the secret ingredient to their rise to success in the bakery business.
The restaurant industry brought Kurt and Allison D'Aurizio together — and today, it helps them bring members of their community together, too.
The husband-and-wife team own 1748 Bakehouse, a popular bakery and café located in the historic Springfield neighborhood of Jacksonville, Florida: a long way from the restaurant in Rochester, New York, where the couple met while Kurt was a sous chef and Allison tended the bar.
Over the course of their courtship and careers, the two moved through various states and kitchens, picking up new skills and experiences at each stop along the way. When they moved to Florida, Allison started baking items to sell under the name "My Grandmother's Pie" in honor of the woman who inspired her love of the culinary arts.
"My grandmother was an excellent cook and military wife," Allison recalled. "She cooked very interestingly for someone of her generation. I'd always eaten well; when I married Kurt, it became part of our world."
Allison's sweet and savory creations quickly attracted a loyal following at local farmers' markets and events, eventually leading the pair to consider opening a brick-and-mortar location. However, it quickly became clear that these accomplished bakers needed the help of a banker to turn their dream into a reality.
The couple had extensive experience in the restaurant industry. They owned (and sold) a catering company, led operations for restaurant groups, and managed high-volume kitchens. Navigating the funding process to launch their own venture was a different story, though.
"I have opened up a bunch of restaurants. I knew how to make a menu, buy plates, and train a team. But I had never dealt with lenders, leasing, or contractors," said Kurt. "There was a steep learning curve."
The pair decided to pursue an SBA loan. They had funds set aside from their market sales, the low equity injection was an attractive consideration, and they felt confident that their business plan — combined with the City of Jacksonville's commitment to revitalize the Springfield neighborhood — would lead to a winning outcome for their venture and the small business community in the growing area.
Kurt and Allison were referred to the team at Florida Capital Bank to secure a loan. Next, they signed a lease on the perfect location: a storefront on Main Street with a brick-lined facade and large windows. The old-world charm seemed like the ideal setting to sell the made-from-scratch pastries their guests already knew and loved, while expanding their menu to serve coffee, sandwiches, salads, and more.
"It felt very European to me. It had a small feel that was exactly what I wanted," Allison said.
1748 Bakehouse opened its doors in October 2019. The bakery and café became an instant hit with Northeast Florida diners, with sales 30% higher than the couple projected for its first few months. Regulars come and go throughout the week, including the lending specialist from Florida Capital Bank who guided them through the SBA loan process.
"Working with a lender here in the community was a huge plus," said Kurt. "I'd looked around a little bit and talked to a few lenders in Chicago and California, but it's not the same as having somebody local involved in the process."
With their ongoing relationship with Florida Capital Bank, plus a team of experts at the Small Business Development Center at the University of North Florida, 1748 Bakehouse is on track to continue growing in the years ahead. The D'Aurizios credit their strong network of advisors for helping the business launch with such enthusiastic community support.
"We could not have done this without Florida Capital Bank and the SBDC. Every step of the process, we were guided. As a small business, we literally would not be here if we could not have secured that loan," said Kurt.
Allison hopes their success inspires other entrepreneurs to launch their own ventures — especially in their beloved Springfield.
"I don't take the idea of 'community over competition' lightly. It's very important to me," she said. "I want other businesses and restaurants and cafés to open. It's good for all of us."