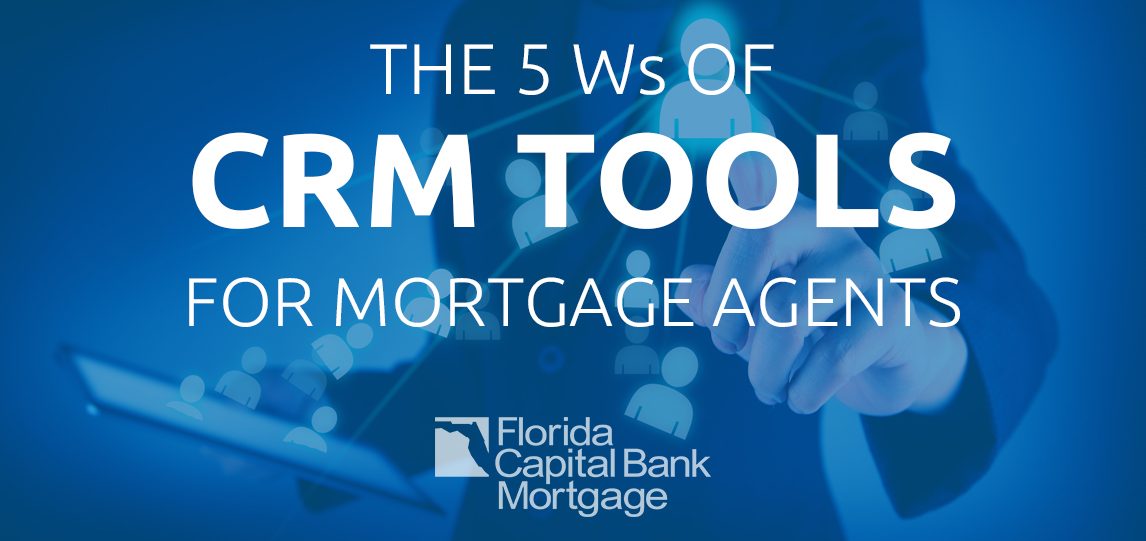 Working in the mortgage industry, you understand that a great deal of being successful comes from building and nourishing relationships. This can sound like an easy task—we do it every day with friends, family, and coworkers—but can prove to have its challenges when it comes to client relationships, especially if you have a disorganized process.
That's where a Customer Relationship Management (CRM) tool comes in.
What is a CRM tool?
CRM systems are technology platforms that allow you to store all of the important information of prospects, current borrowers, and even referral sources in one place. It allows you to keep track of everything that you do with your borrowers (from application to closing to the first move-in anniversary to when it may be time to refinance), and your referral sources.
Think of it this way: The life of your relationship with a customer at your fingertips.
Who benefits from using a CRM tool?
If your profession requires you to build relationships outside of just the people who work in your office, then a CRM tool will help you succeed.
When should a mortgage agent invest in a CRM tool?
If you are new to the game of mortgage lending, you may not need a CRM tool, right? Wrong. "Now" is the right time to invest in a CRM—as you grow in your business, relationship management and automation will become easier and you will become more fluent in the technology. If you wait until you think you're "big enough" for these systems, not only are you missing out on the training that comes with experience, but it will also take more time to incorporate a CRM into your workflow, and it'll come at a steeper learning curve.
Where are these systems found?
CRM tools themselves can be found all over the internet. However, finding the right one is what really matters. Are you an independent agent looking to keep costs low? Look for a system that offers a free or "solopreneur" option. Big brokerages should invest in systems that are broken down by "seats" which allow each broker to have their own individual access to control and manage.
Another thing to consider is whether you're the kind of broker who likes to publish your own content. CRM systems also help you track who downloads your website content so you have a better idea of who is interested in your services. Make sure the CRM tool you land on has a suitable feature for this as well.
Why should mortgage agents take the time in CRM?
Automation. It's that simple—automating your workflow will give you more time to find prospective customers, cater to your referral sources, and close on current loans. CRM tools help you become a faster, more efficient, more accurate agent, which can help you in the long run for buyers looking for a second mortgage or refinancing options, or referral sources who want to pass on clients to the best mortgage agents they know.
BONUS: How can a CRM change your business?
The great thing about CRM tools for mortgage agents is that it adds a higher level of automation into your workflow, allowing you to do your job faster, easier, and (ironically) at a more personal level. If you're able to spend less time working and reworking spreadsheets, tracking down past client emails, or calling lenders to check on the status of a loan, you're able to spend more time doing things that help you get business in the door.
In the ever-changing world of the mortgage industry, it's important to have systems in place that can both change with the times and keep you up-to-date. A Customer Relationship Management tool is just one of these systems that keep you moving forward while also simplifying your day-to-day operations.