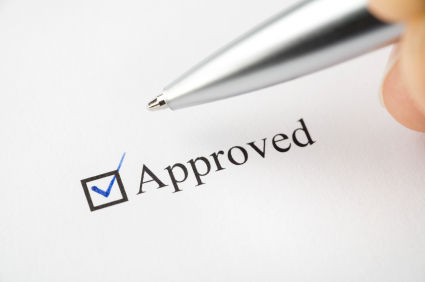 Far too many great business ideas never get off the ground because of the vast gulf between conception and reality. There are a lot of obstacles to opening your own business, but the one that deters the majority of small business owners is financing. Not everyone has thousands of dollars to spend on a business venture, nor do they have the credit or assets necessary to secure a loan from the bank.
In 1953, President Eisenhower realized that small businesses are the backbone of the American economy, so he created the Small Business Administration (SBA) to encourage the development of new businesses, and offer alternative financing options for business owners. Today, through the 7(a) loan program, you can qualify for the cash you need to start or grow your dream.
How Is a 7(a) Loan Different?
When you apply for a loan, the bank examines your credit score, business plan and your ability to repay the loan. New businesses often don't meet the minimum qualifications, because they don't have enough assets to act as collateral for the loan. With a 7(a) loan, the federal government serves as a loan guarantor, eliminating much of the risk for the bank.
Who Qualifies For An SBA Loan?
The number of businesses eligible for an SBA loan is enormous, as long as you meet certain loan criteria. These criteria apply to any person who has 20 percent or more equity in the business.
● Your company must be a for profit business as defined by SBA guidelines
● The business must be located in the United States
● You must be reasonably invested in the company, with regard to equity. Anyone applying for an SBA loan is expected to place all available business and personal assets as collateral for the loan.
● You must seek out all other forms of financing
● You can't have delinquent debts to the federal government
● You must not be on probation or parole
● Ineligible businesses include:
○ Loan providers
○ Gambling institutions
○ Limited access member only private clubs
○ Religious organizations
○ Sexually-oriented businesses
How Can You Use SBA Funds?
There are very few limits on how you can use the funds. The money must be spent on the business, and cannot be used to reimburse owners or refinance debts where a lender would take a loss. You can:
● Keep the cash as working capital
● Finance production runs
● Purchase real estate
● Construct or remodel buildings
● Acquire an existing business
What Are The Terms?
SBA loans have generous terms that don't drain vital capital from the company during a time of growth or expansion. Loans on real estate have limits up to 25 years, loans on equipment can be as long as ten years, while working capital loans are limited to seven years. Depending on the loan agreement, you may be eligible for interest only payments while the company stabilizes, then graduated payments for the remainder of the loan terms.
How Do You Start the Process?
The process is in two parts. First, you need to begin gathering your personal, and if applicable, business information. Second, you must find a lender who processes 7(a) loans. At Florida Capital Bank we specialize in helping business owners by providing the necessary funding needed to help expand or establish a business. Our experienced lenders work with you on-to-one to understand your goals and help you navigate the loan process.
Florida Capital Bank is a community focused financial institution, committed to bringing jobs and economic opportunity to Florida. We've helped business in a variety of industries around Florida. Our staff stands ready to help you through the process of transforming your business idea into a reality. Contact us today to learn more about SBA loans or our full range of personal and commercial financial services.